Raffles can be displayed in three different ways on our platform. See below for instructions on each way.
Setting up your raffle on our platform and want to know the best ways to showcase it? Great! I'm going to show you three options for how to set it up.
1) Fundraising Page with many fundraising elements
including event tickets
This set up is pretty easy. Once you enter your licence information and publish your raffle you can go into your settings and do the following steps.
Settings - Header Design

Then make sure to click the checkbox for raffle link in header




Then you want to add a section to your main page to draw a little bit of extra attention to your raffle.




Your page will now have a tab at the top as well as a section on the main page that will direct you to the raffle.





---
2) Fundraising Page with many fundraising elements
without event tickets
If you do not have event tickets being sold at the same time as your raffle you can use the primary tickets button on the main page as a link to the raffle page.
Follow the same steps as above, THEN go in and delete the tickets from the tickets settings. Once the tickets are all deleted make sure to click PUBLISH.

Then go into your event settings and make sure that your event is toggled on and that includes tickets button is also toggled on.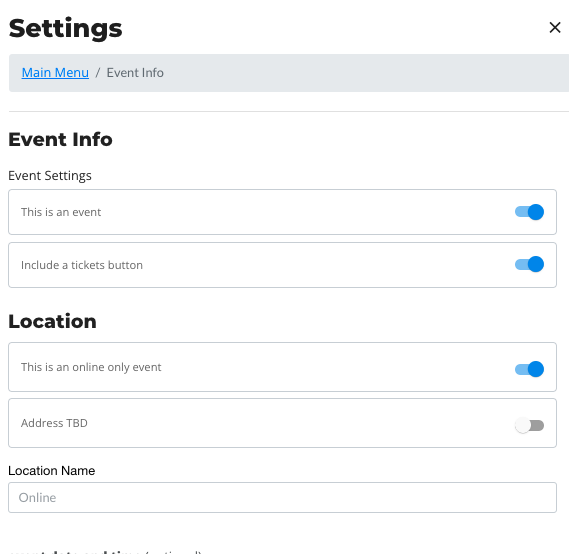 ---
3) Fundraising Page with Raffle Page as Landing Page
Once your raffle is published follow these steps.
Click on page design in settings, halfway down settings is the option to select the home page - select raffle.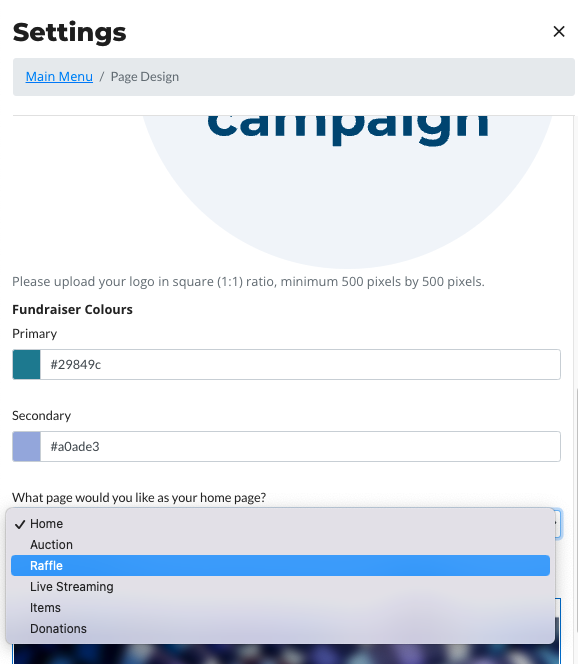 In your raffle settings turn on the mirroring option.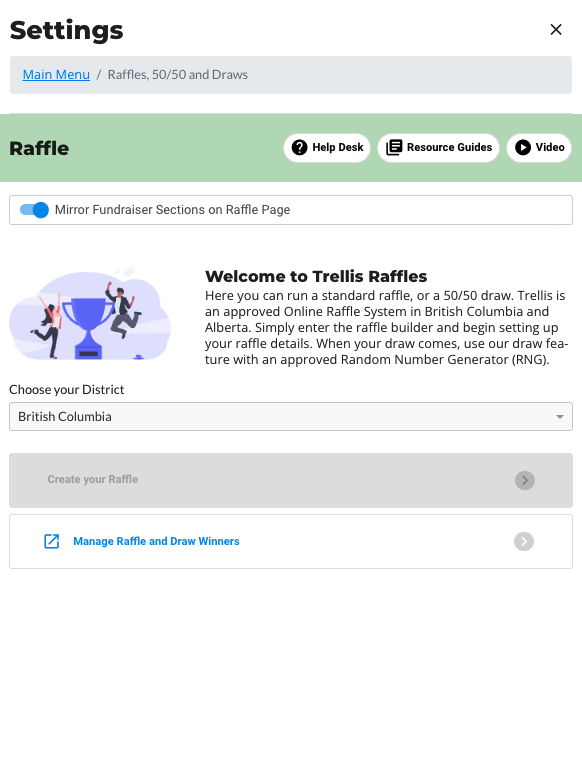 This will allow you to display any sections that were added to the main page on your raffle page. Any section that you add with the R at the right hand side is able to be mirrored to the raffle page.