Adjusting for cash/cheque/offline donations Sometimes you will receive cheques, cash donations, and other offline donations but want them to be reflected in your fundraiser.
Sometimes you'll start an online fundraiser but people will still send cheques and donate cash to your organization.
Often, you would like that reflected on your Trellis event page.
There are two options to adjust for offline donations:
Option 1: Adjusting so that your thermometer shows the total funds raised, including offline donations. Please note individual contributions will not be listed on your website if you are choosing to use the honour roll feature. Click here for more info on setting up your donor roll.
In your builder, scroll down the left menu until you reach "Fundraising Goal."

Input the total amount of offline contributions you have received to date.
This will have to be manually adjusted as more offline contributions are made.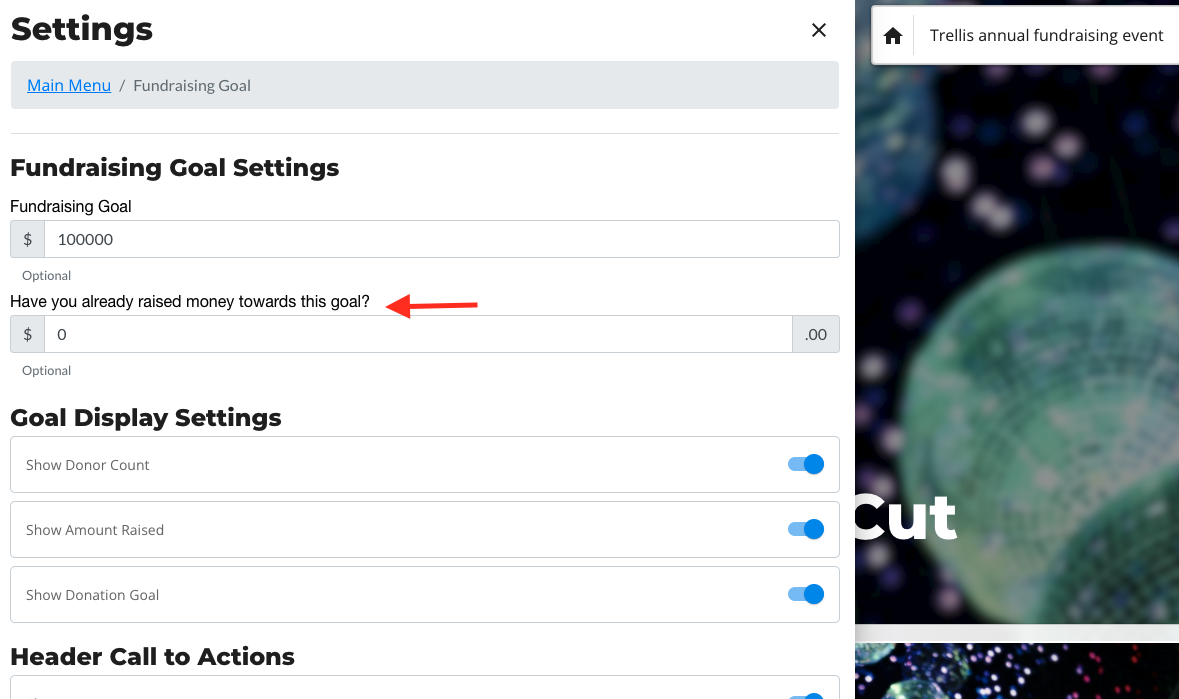 Option 2: Record individual contributions so that donors are listed on your Trellis page.
In your builder, scroll the left hand menu and choose Donations, then choose Donation Settings.

Input individual contributions under the "PreLoaded Contributions" header here.
For a video about the process, checkout our comprehensive guide to "Pre-seeded Donations."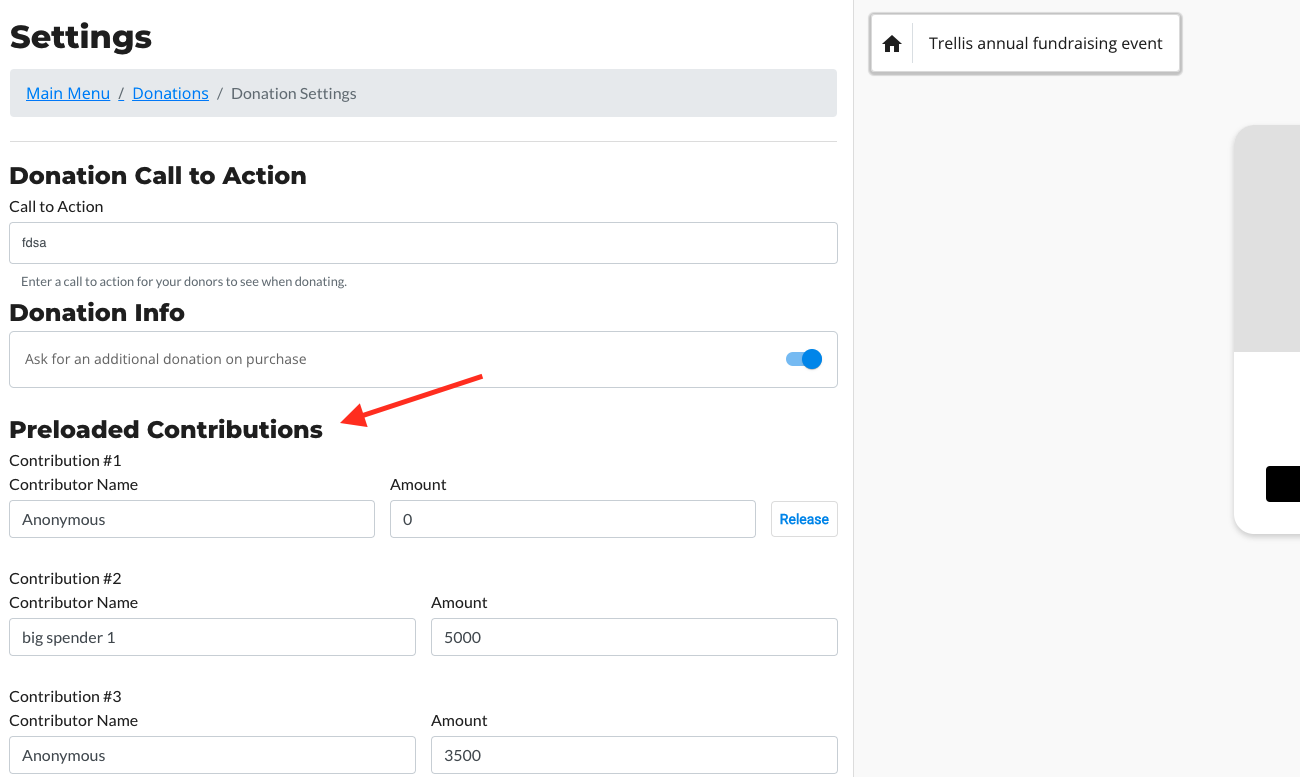 Please note, these donations will not be reflected in your financial Trellis reports for online donations. You will need to manually track your offline donations and merge your report to the Trellis report.
For questions, contact support@trellis.org or hit the little blue chat button below!
Did this answer your question?