Automated Auction Donor Communication Preview Curious what your donors will hear from Trellis about you're auction? You've come to the right place.
Stay in the loop with silent auction notifications. Donors never have to worry about missing the start of an auction, being outbid, or being notified once the auction has ended. (Note: this only applies to your silent auction)
Upon logging into a fundraiser, donors are presented with the option to enable auction notifications. If enabled, donors will receive auction update messages via texts on their mobile as well as their email.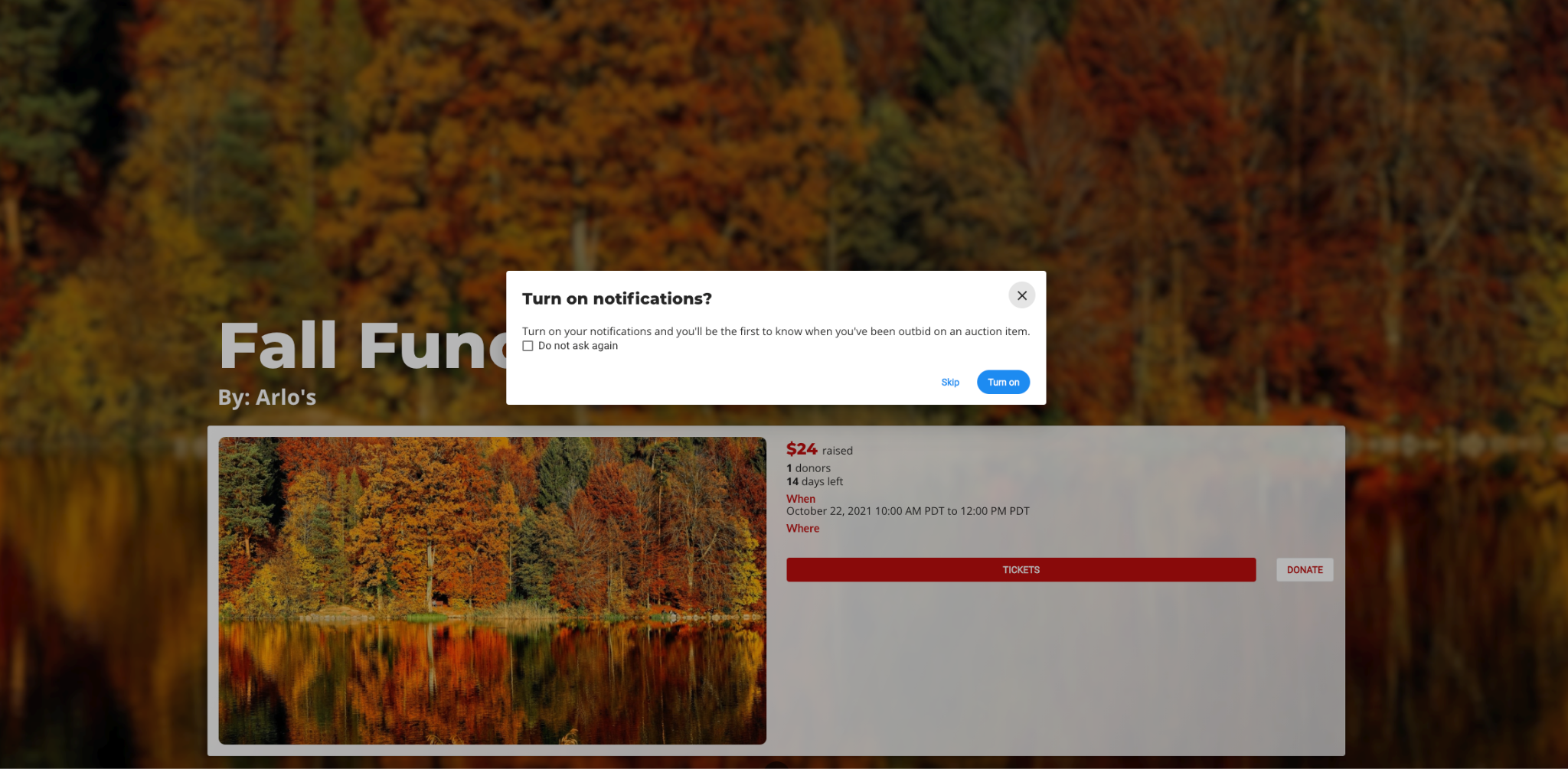 Initial notification a donor receives once notifications have been enabled.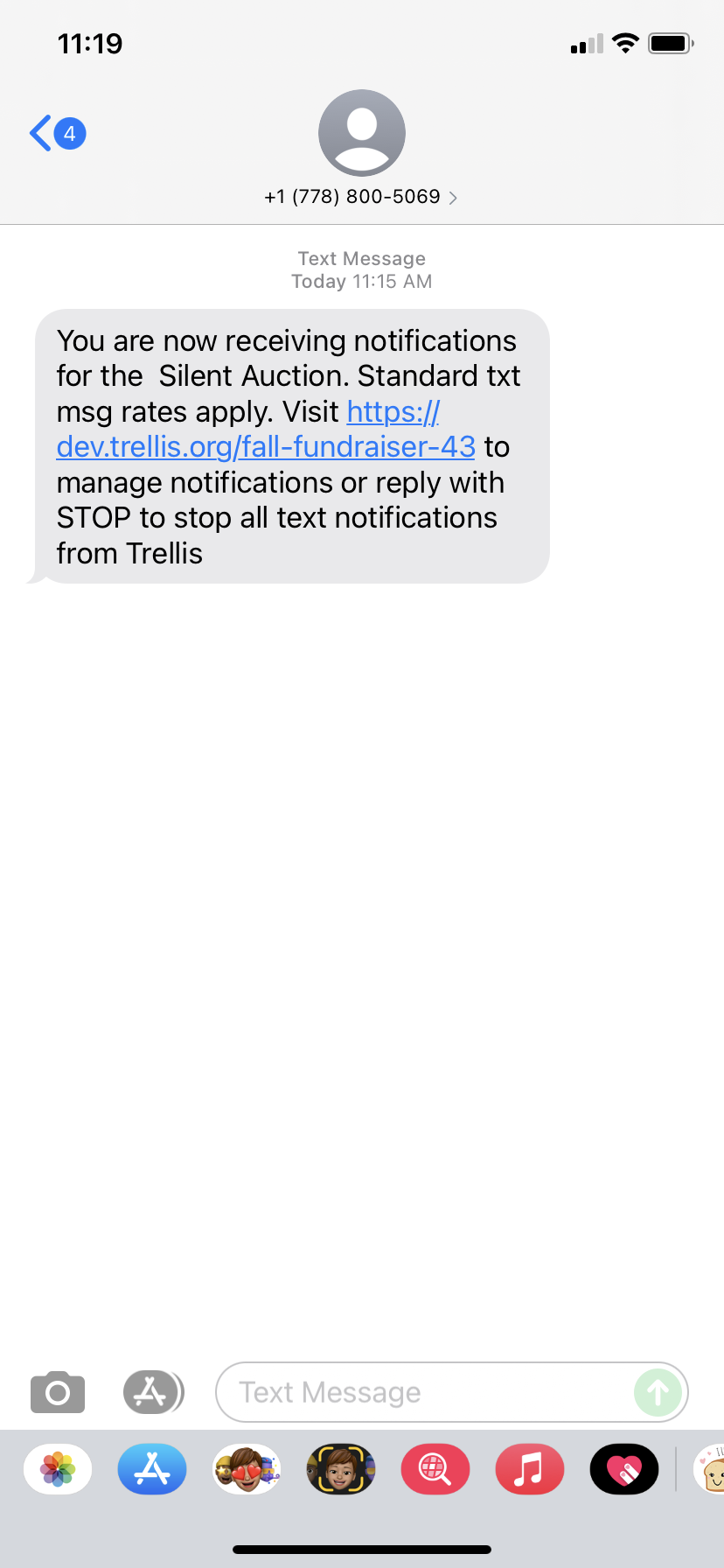 Auction has started notifications: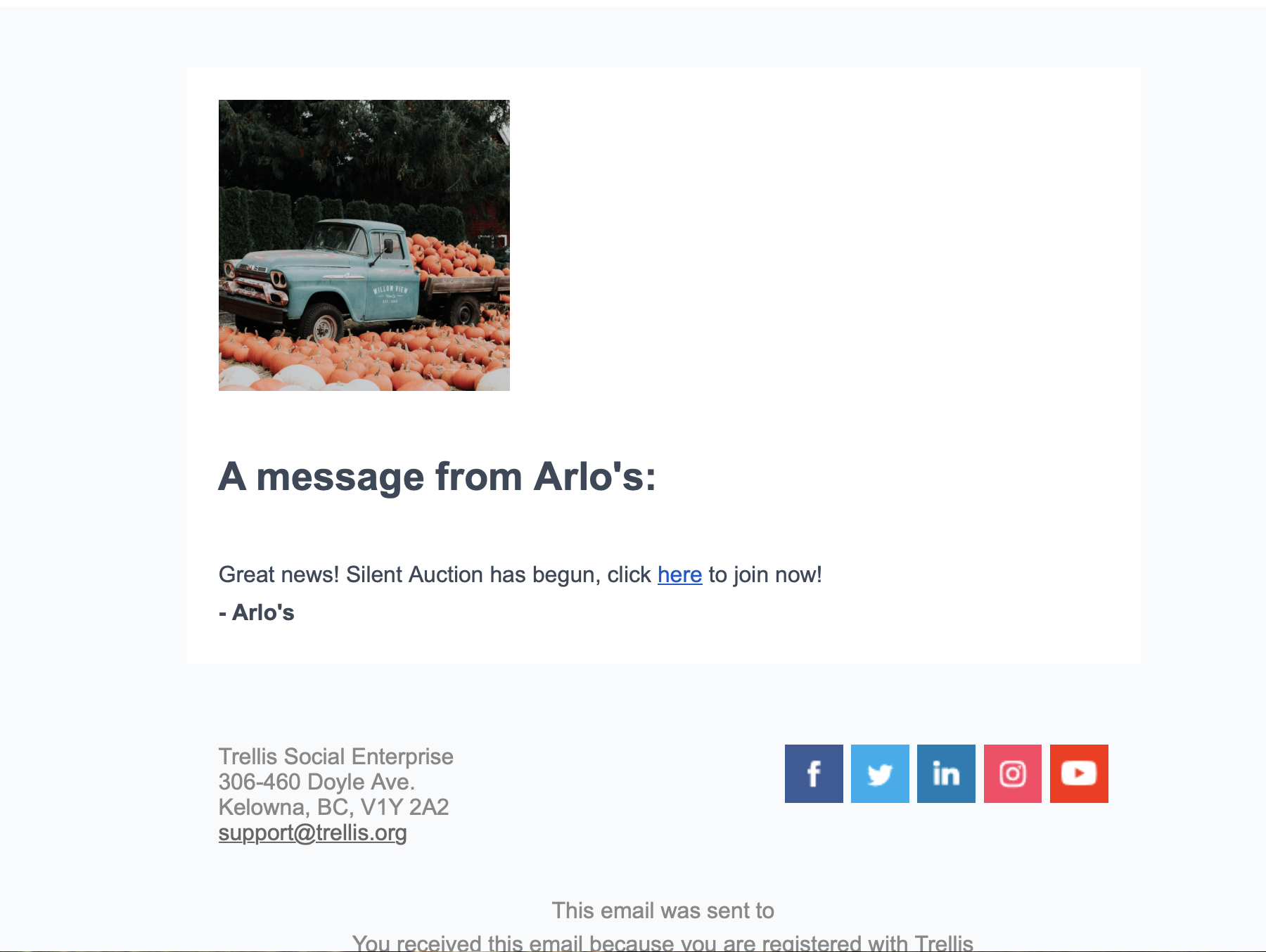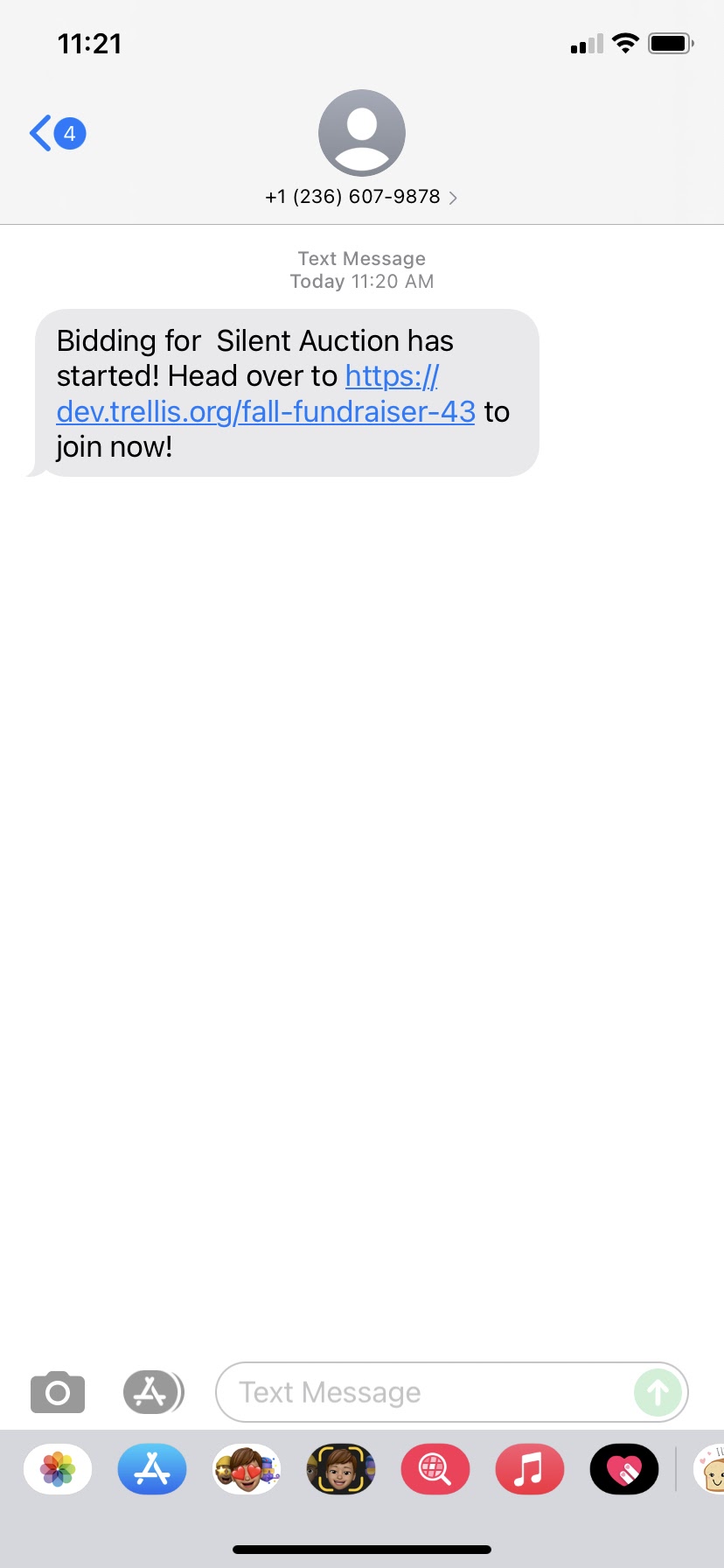 Outbid notifications: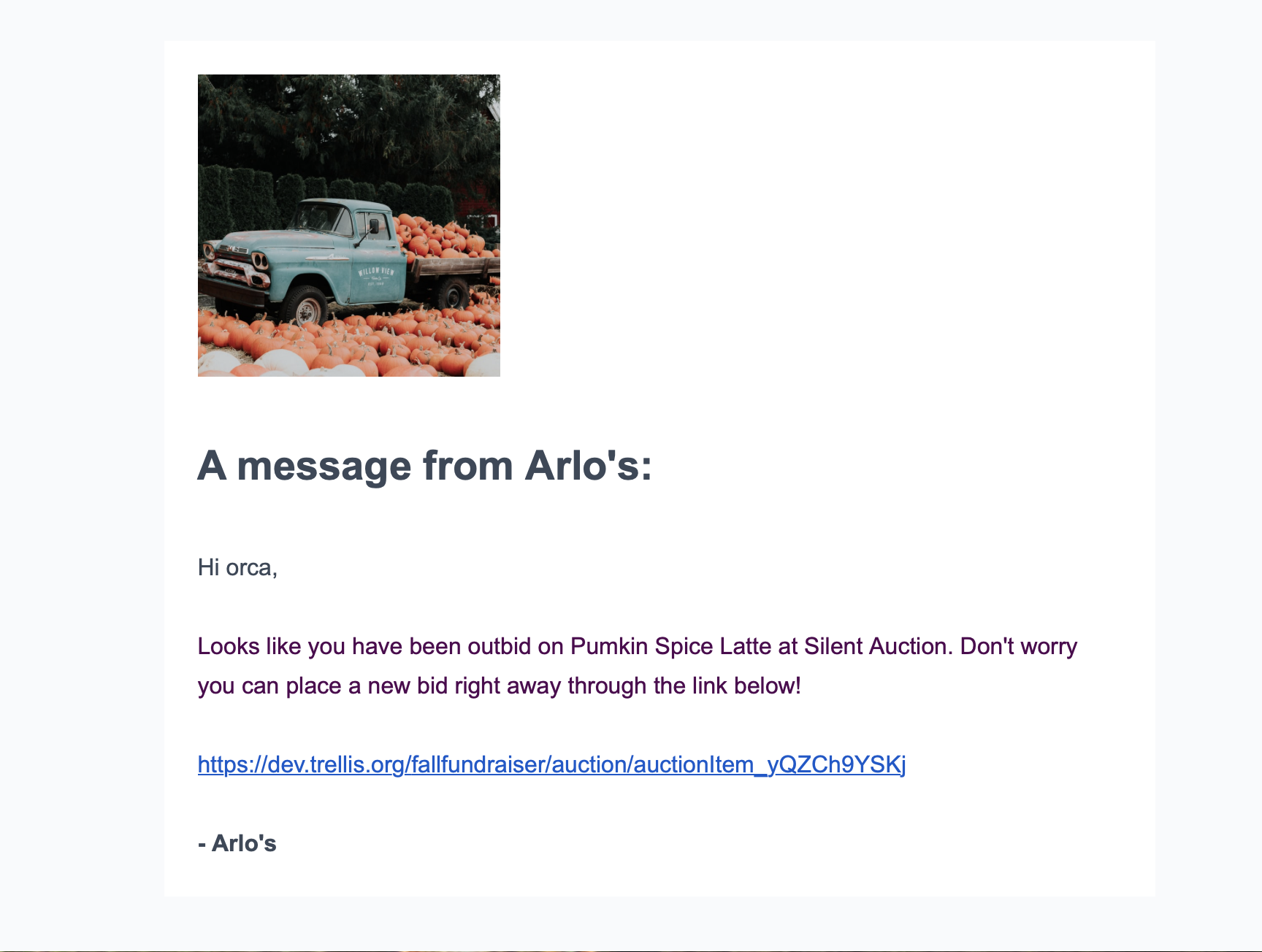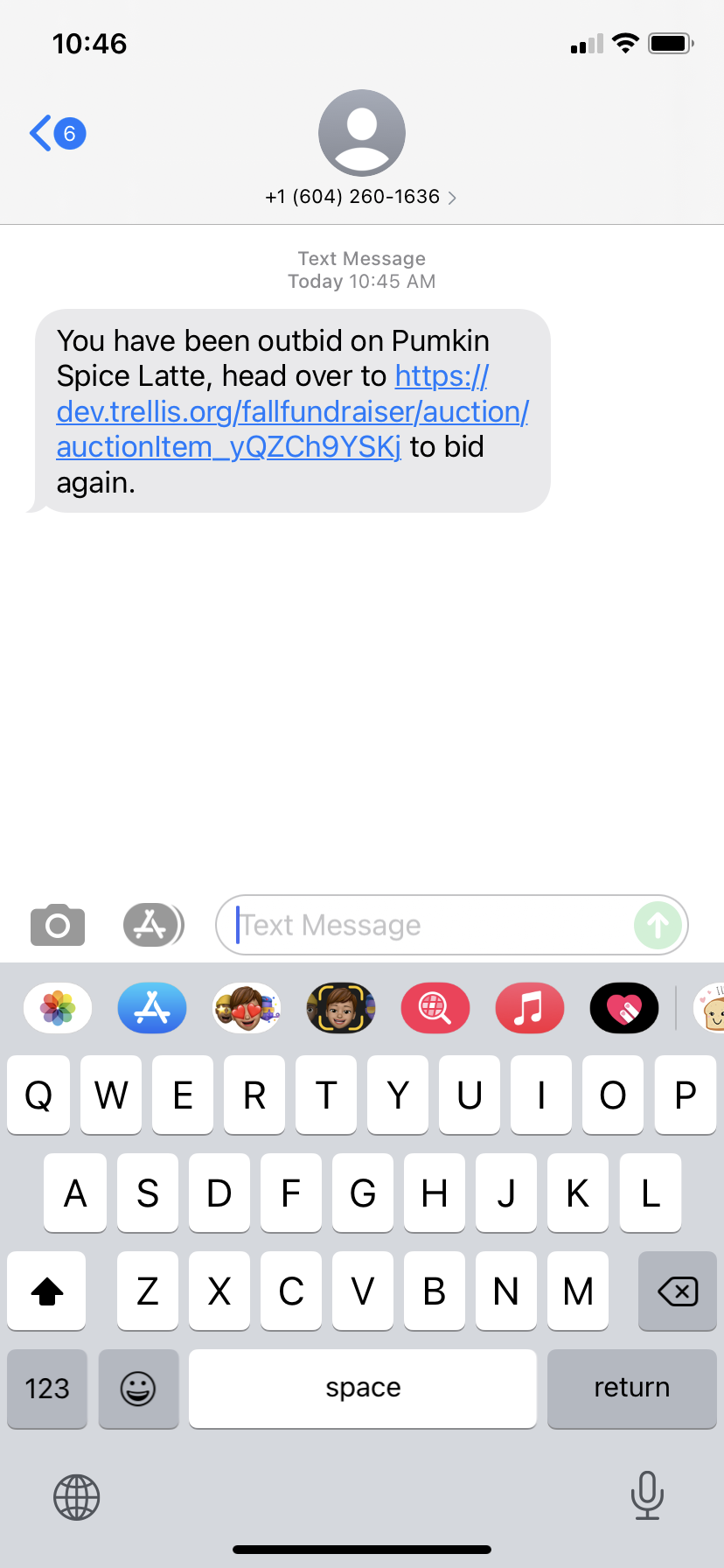 The auction has ended. Donors will receive these notifications at the end of the auction if they have won.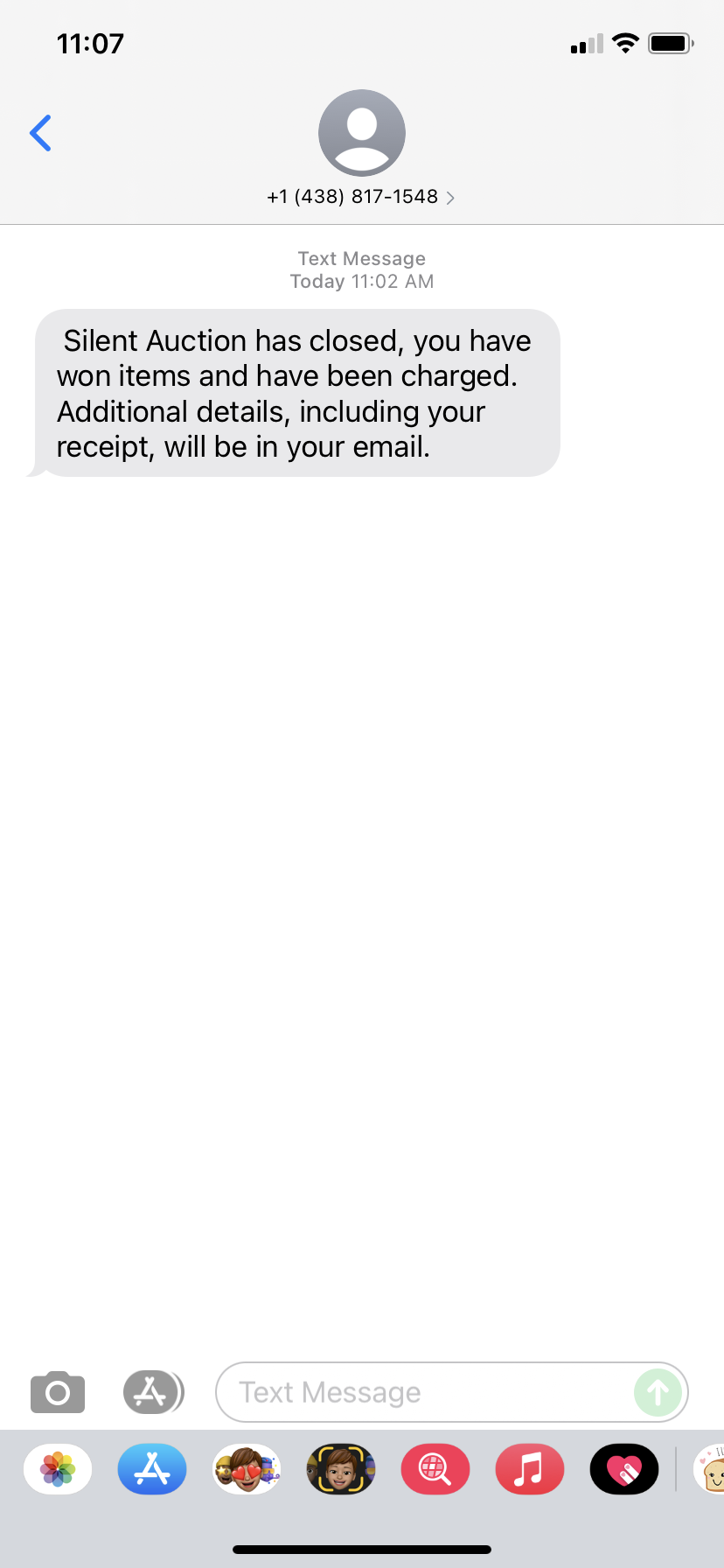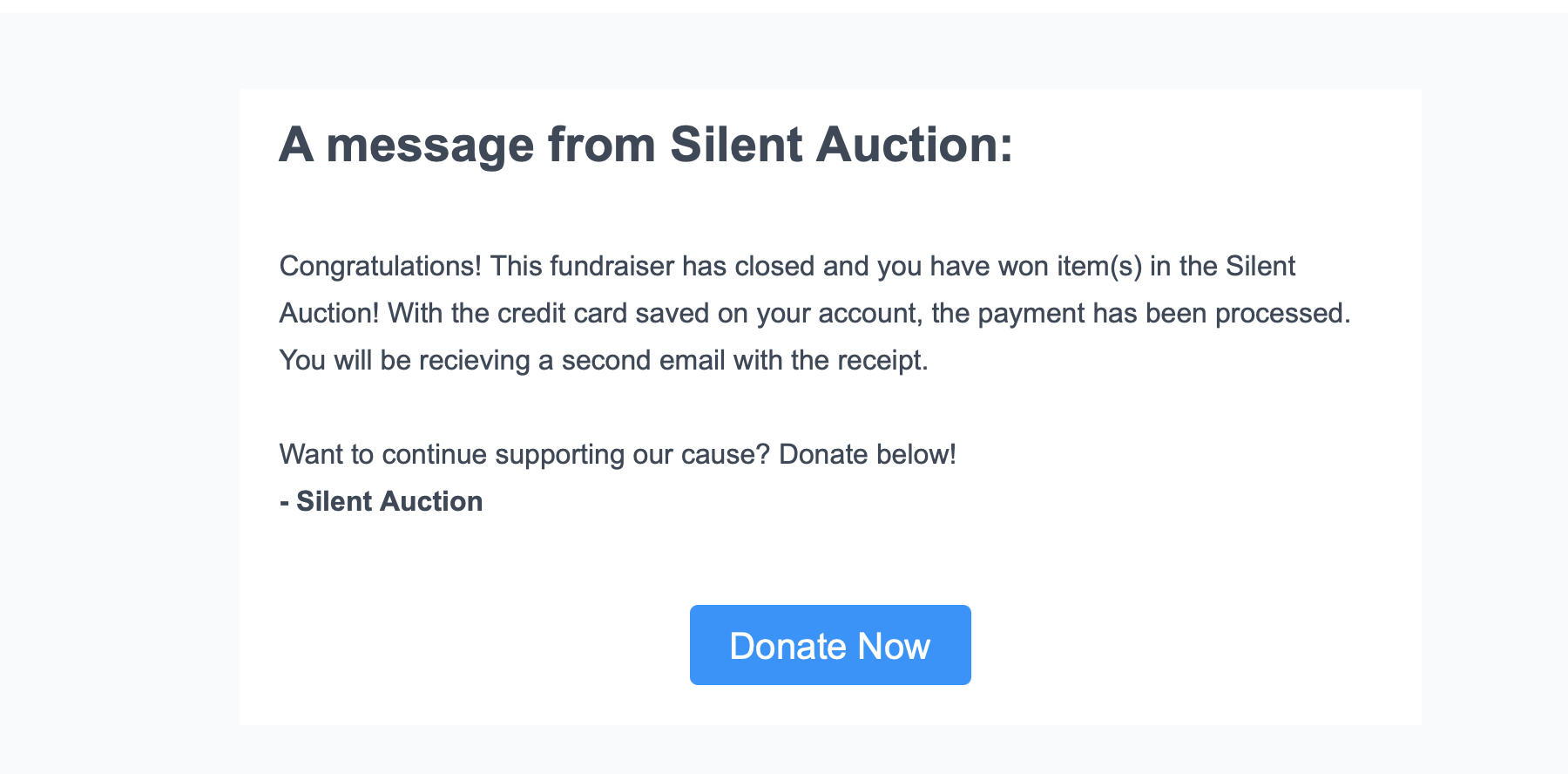 If they have not won items, they will receive the following notifications: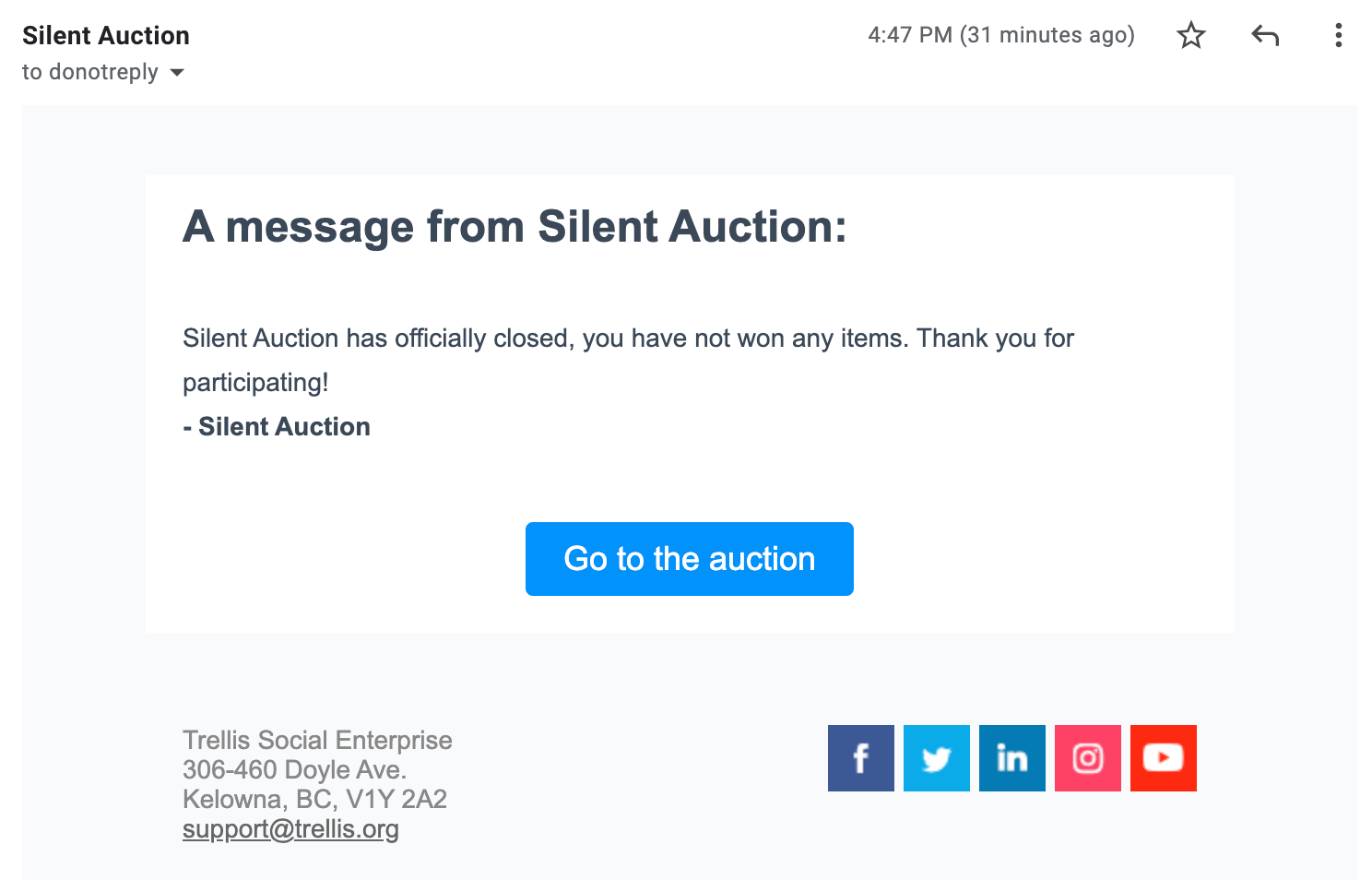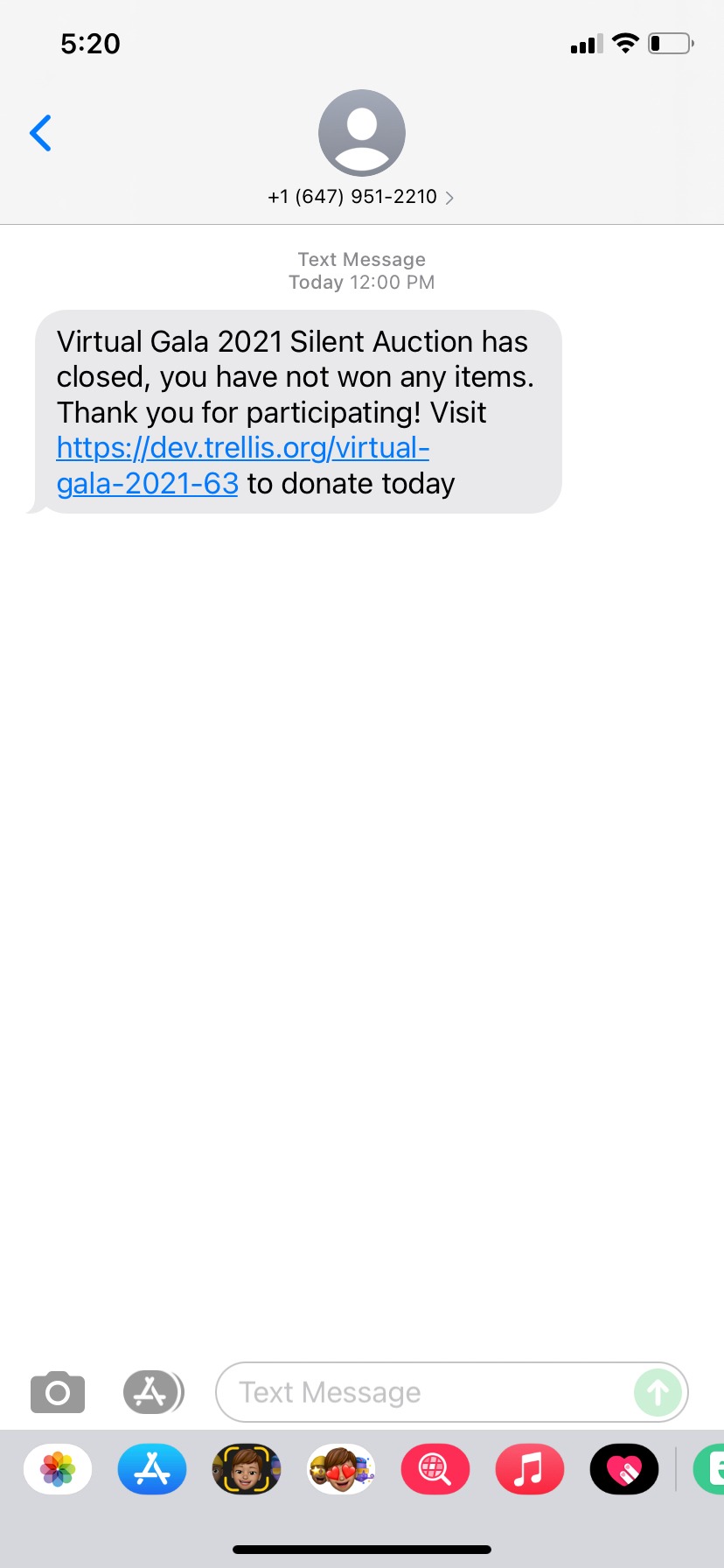 Did this answer your question?