Was it a long time already since you logged in to your account and you no longer remember your password? Here's how to reset your password
1. Navigate to app.trellis.org and click "Forgot Password?"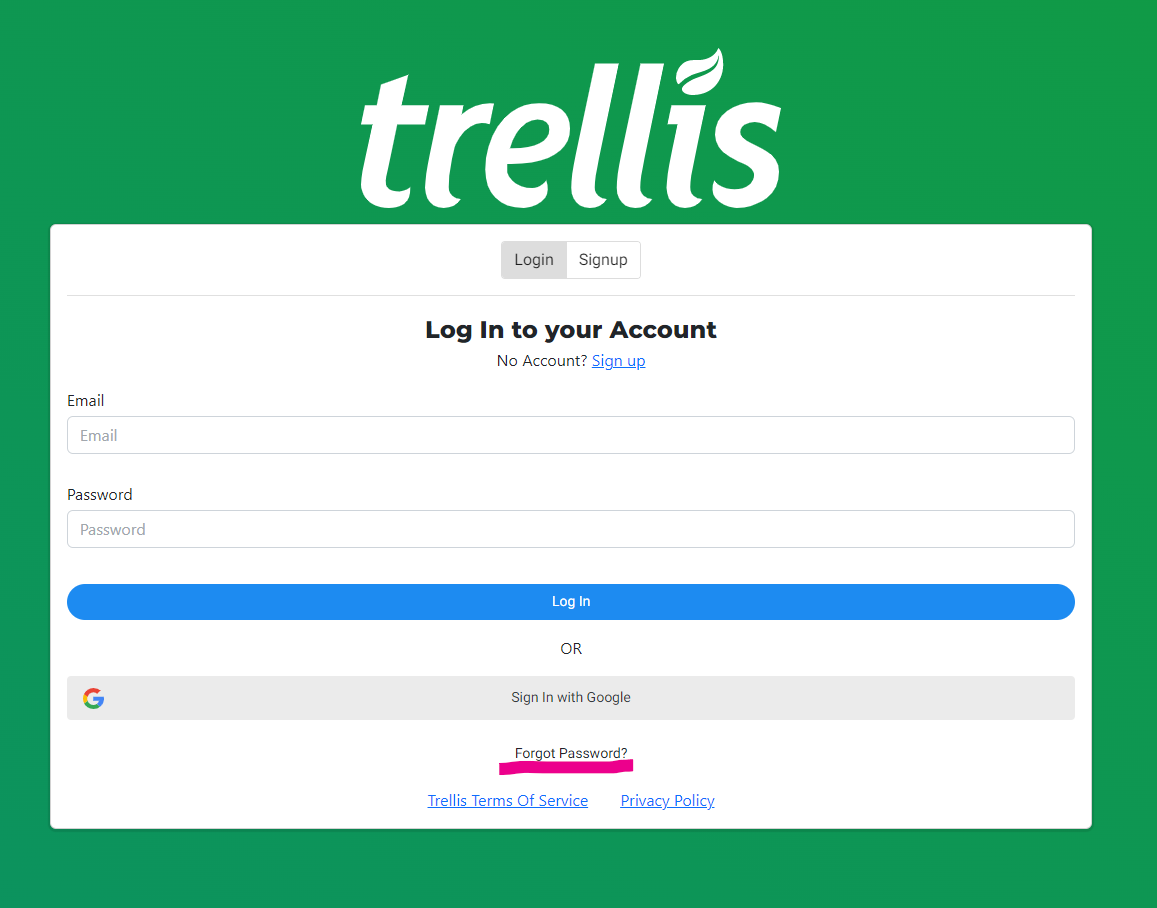 2. Enter your email address
Note: Forgot the email you sued for your trellis account? Email us at support@trellis.org to get support.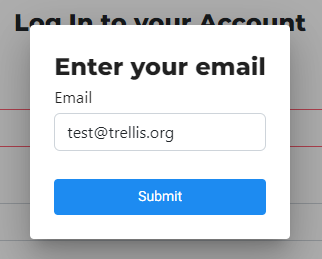 3. You should receive an email to reset your password. If you don't see it in your inbox try looking at your junk or spam folder. Click the link to reset your password and you should be prompted to enter a new password.
Did this answer your question? If not, please feel free to contact us using that teal chat bubble on the lower right corner of your Trellis account dashboard.