Affiliate Tags How to use affiliate tags to see where your donors are coming from.
Using affiliate links is a great way to see the results you're getting from your marketing efforts. It allows you to create a link that will then supply you with a report of visitors and their check outs based on where they found you.
From your desktop click on the results tab.
Click on Affiliates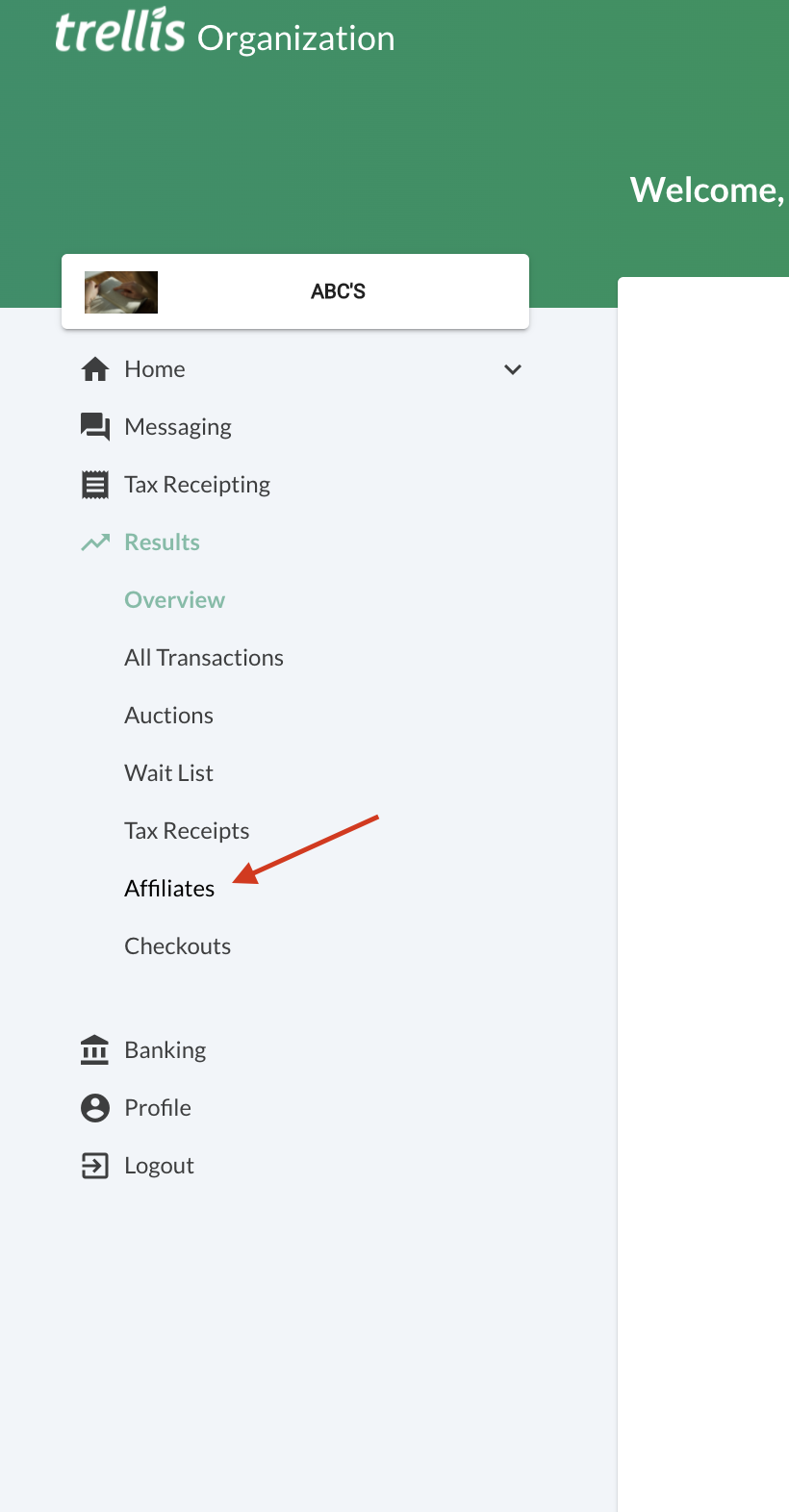 Make sure you choose the correct page at the top right and then click the Create a link button.

Create the Affiliate if needed and Give it a Link Name (there are parameters of Only numbers, lowercase letters, underscores and hyphens being allowed)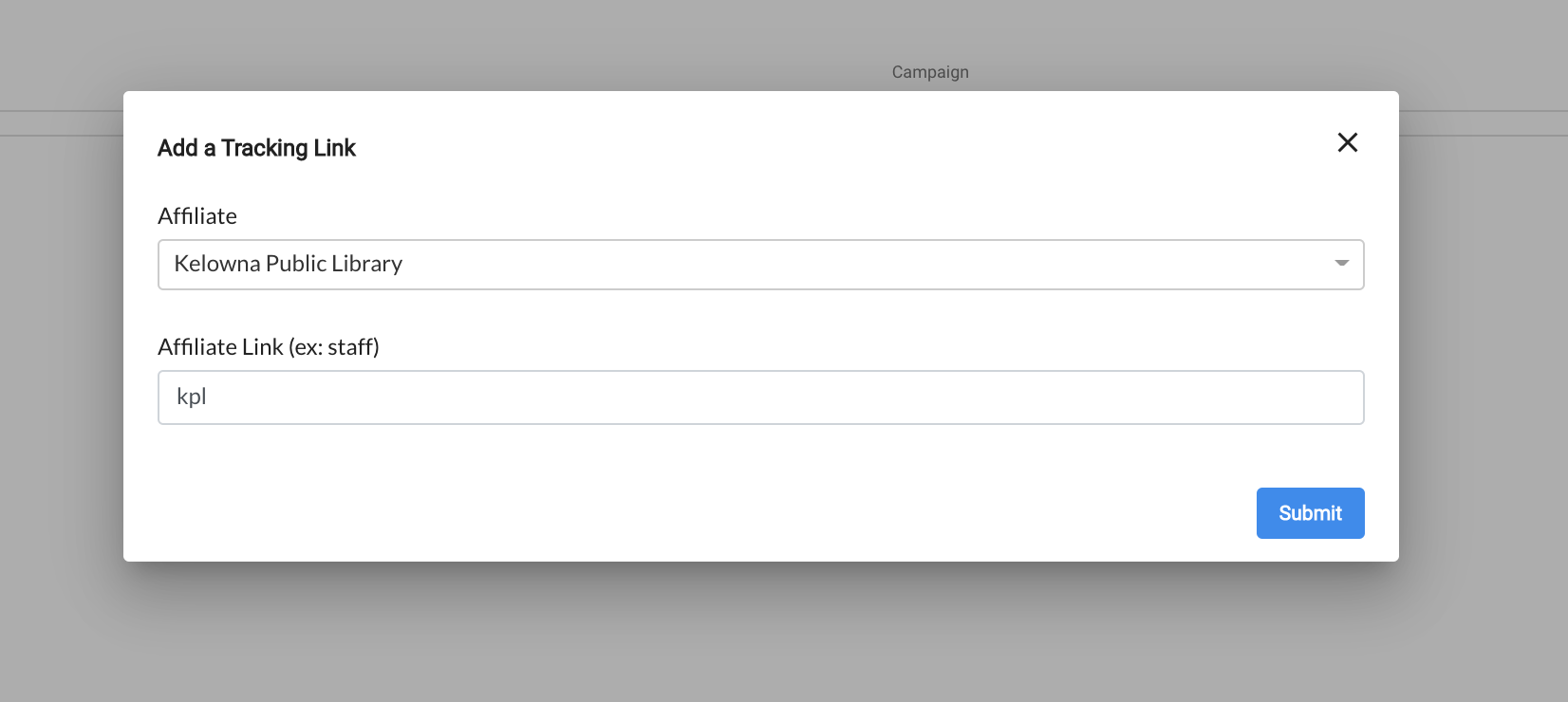 Once you hit submit you have created a link. Click on the link icon to copy the link.

That link will now take people to your main page and the results of who visited from that link and who donated from that link will be available by clicking on the square with the diagonal arrow to the right of that line.
Cheers!
The Trellis Team
Did this answer your question?