In this article you will have a preview of all the communications that are received by your donors for raffle ticket purchases
Purchasing Raffle Tickets
1. Donor purchases and checks out their cart like below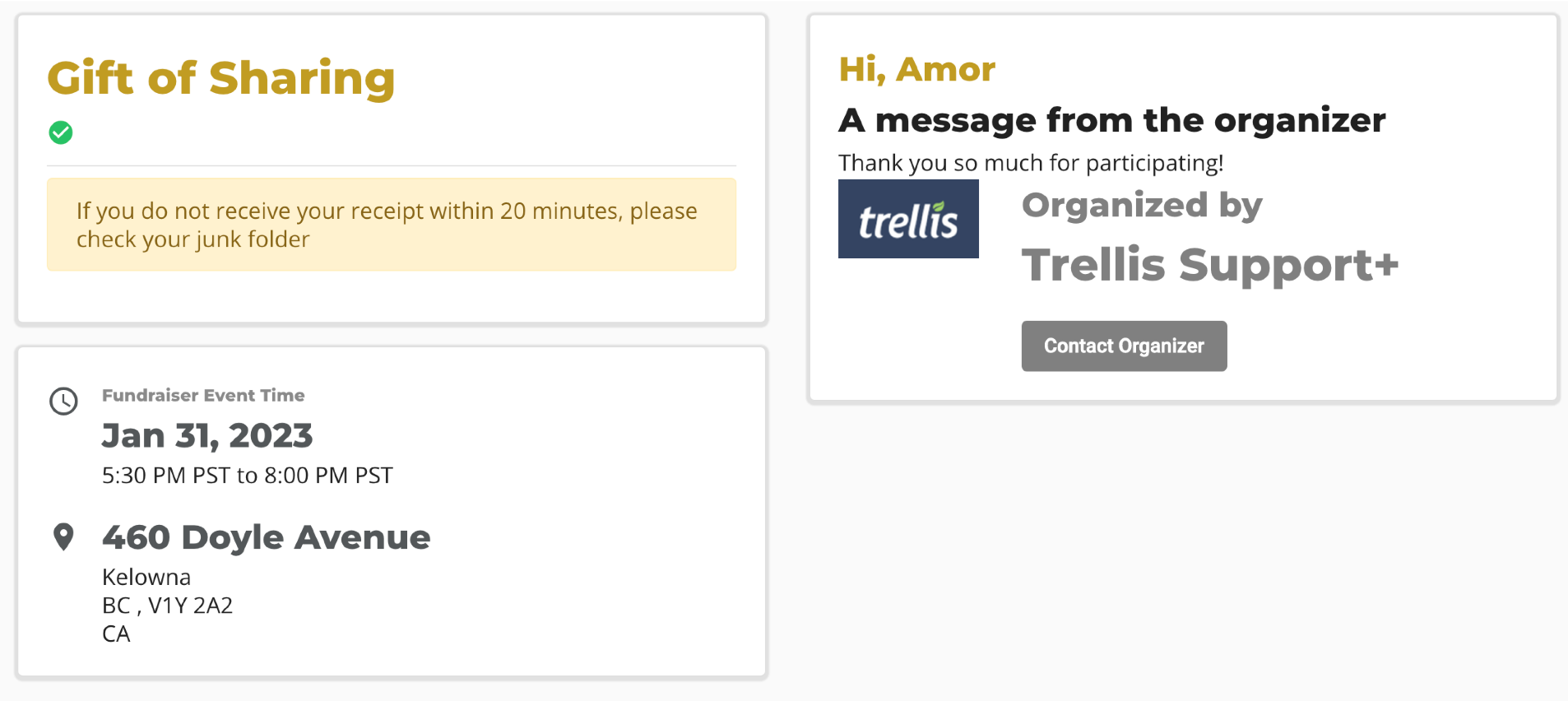 2. An email like below with attachments of the purchaser's official ticket and their checkout receipt will be received by the donor.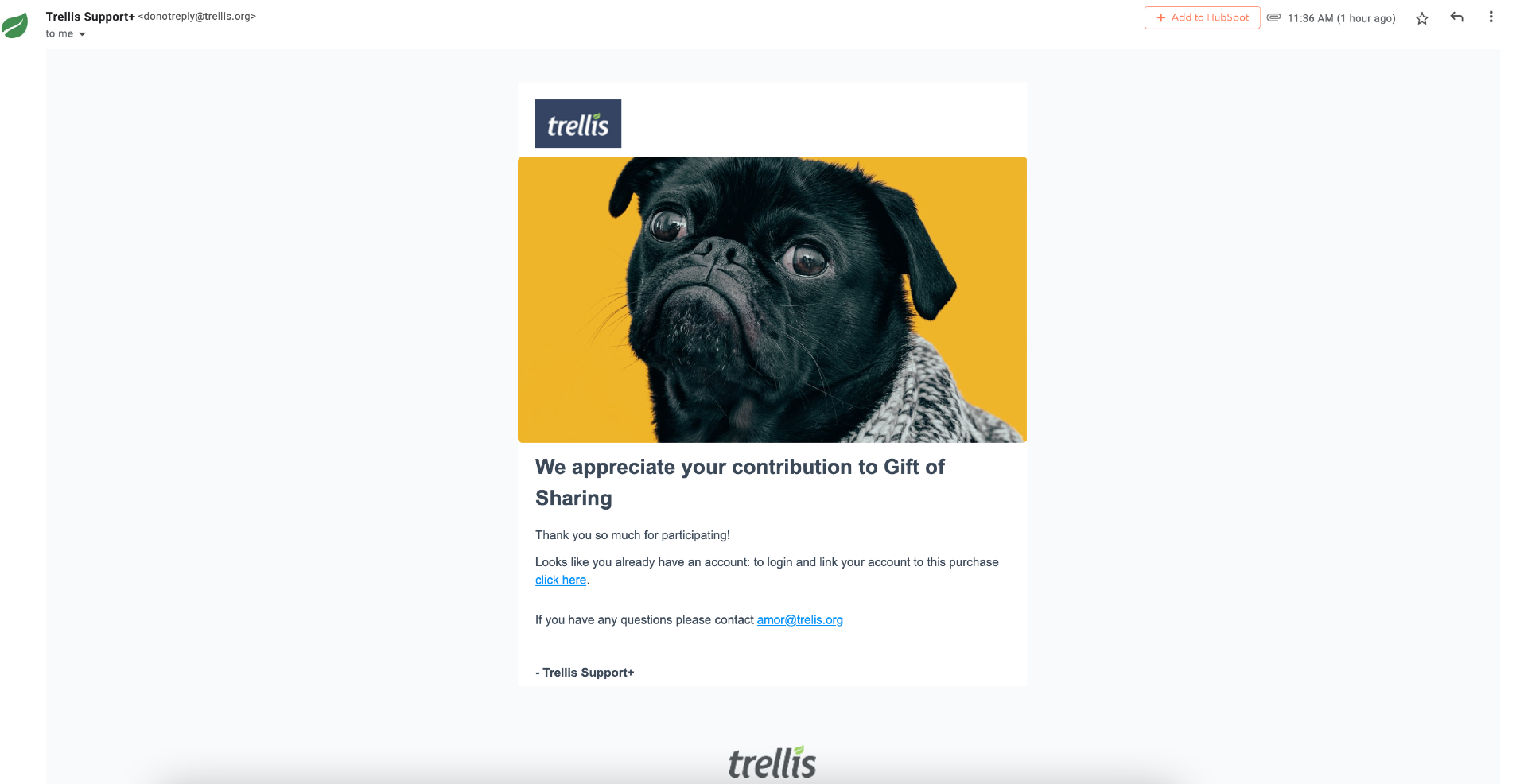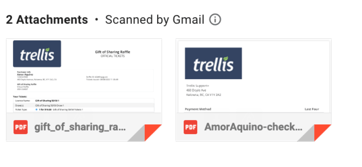 PDF checkout receipt content will look like below: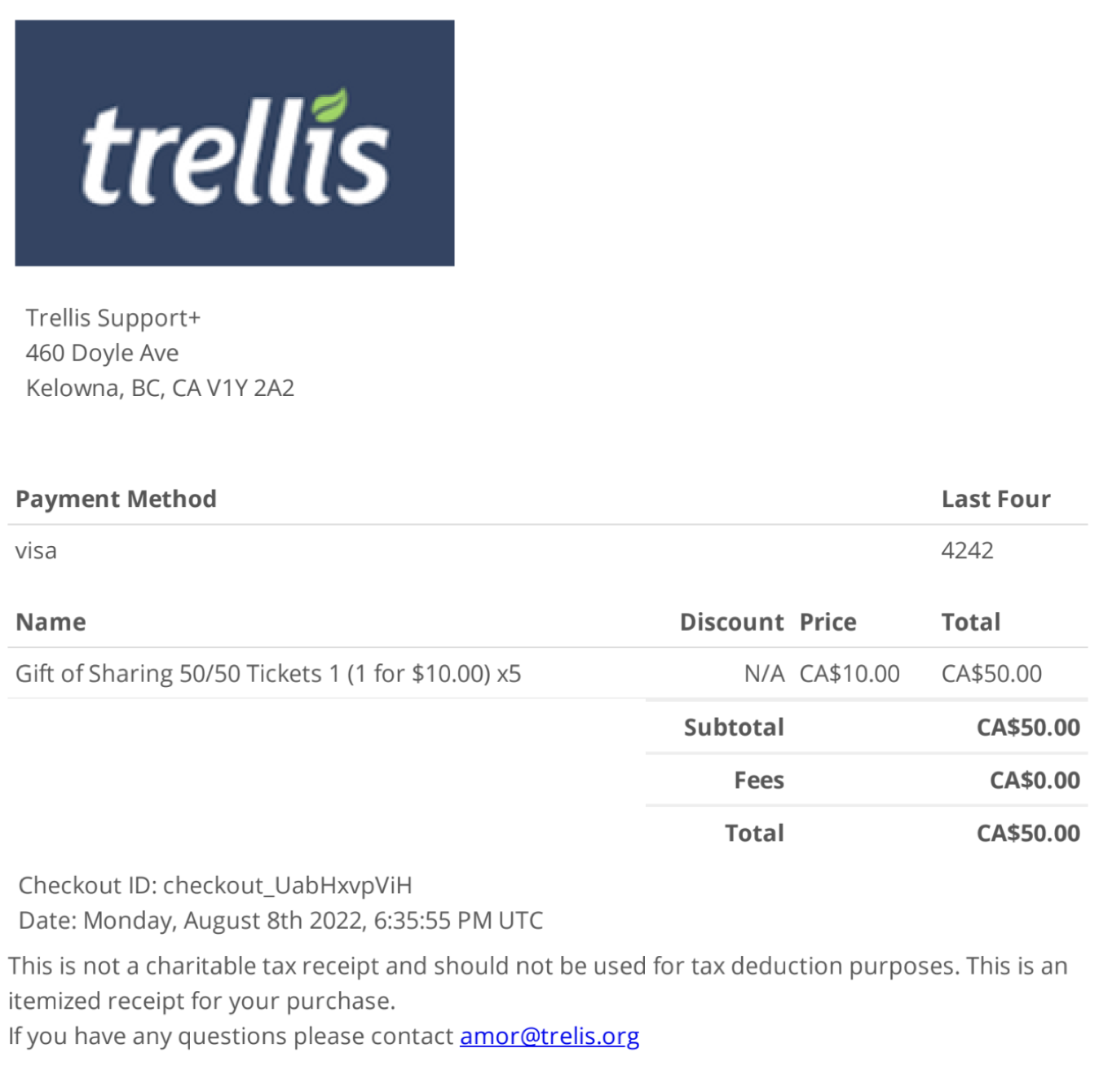 PDF raffle ticket content will look like below: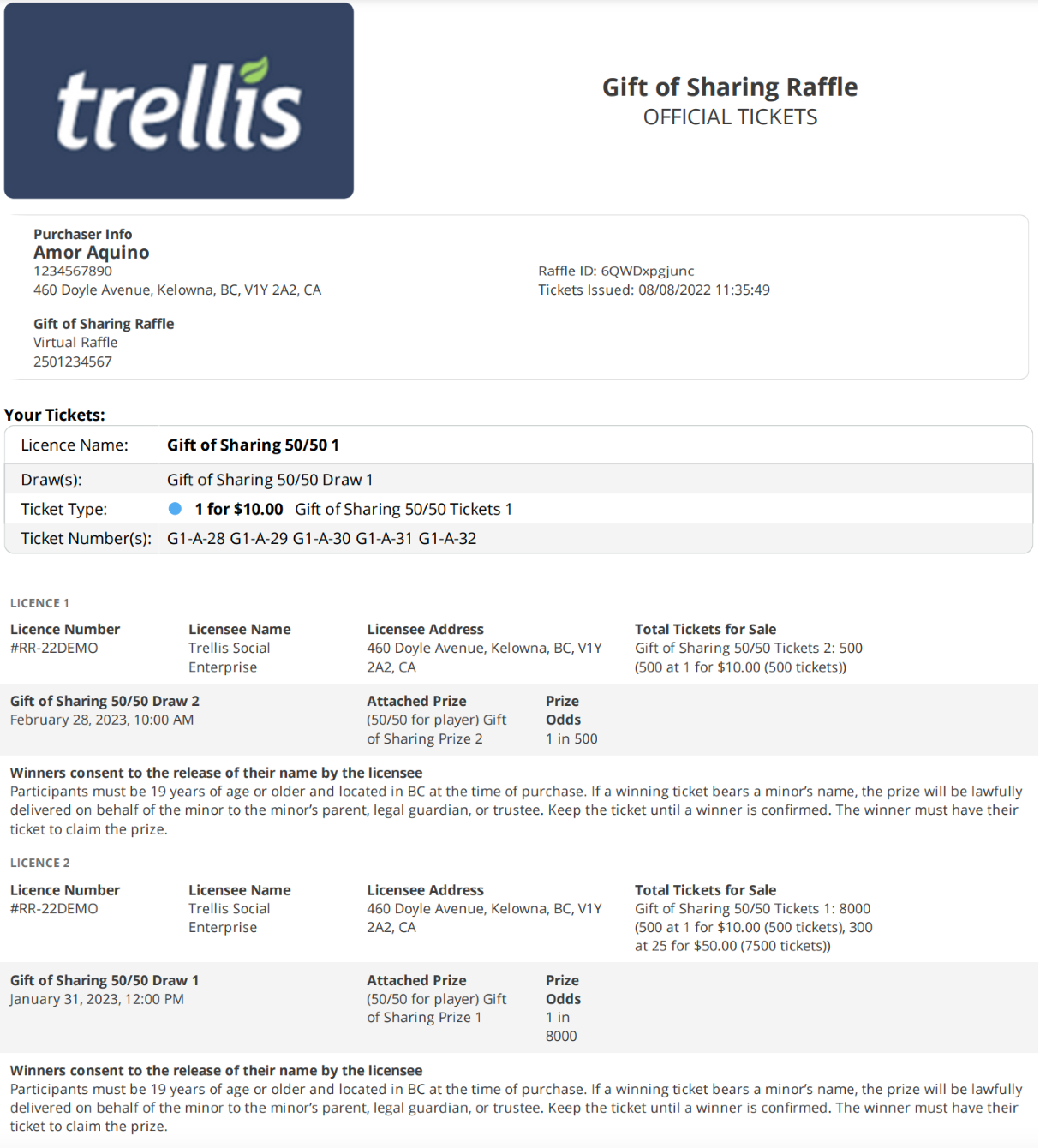 If Donor refunds raffle purchases
If the donor's raffle purchases are refunded they will receive an email that their raffle purchase has been voided with a copy of their official raffle ticket with a voided stamp like below.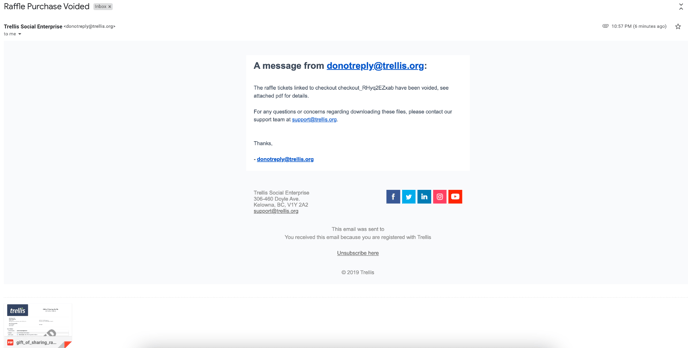 Voided PDF raffle ticket will look like below: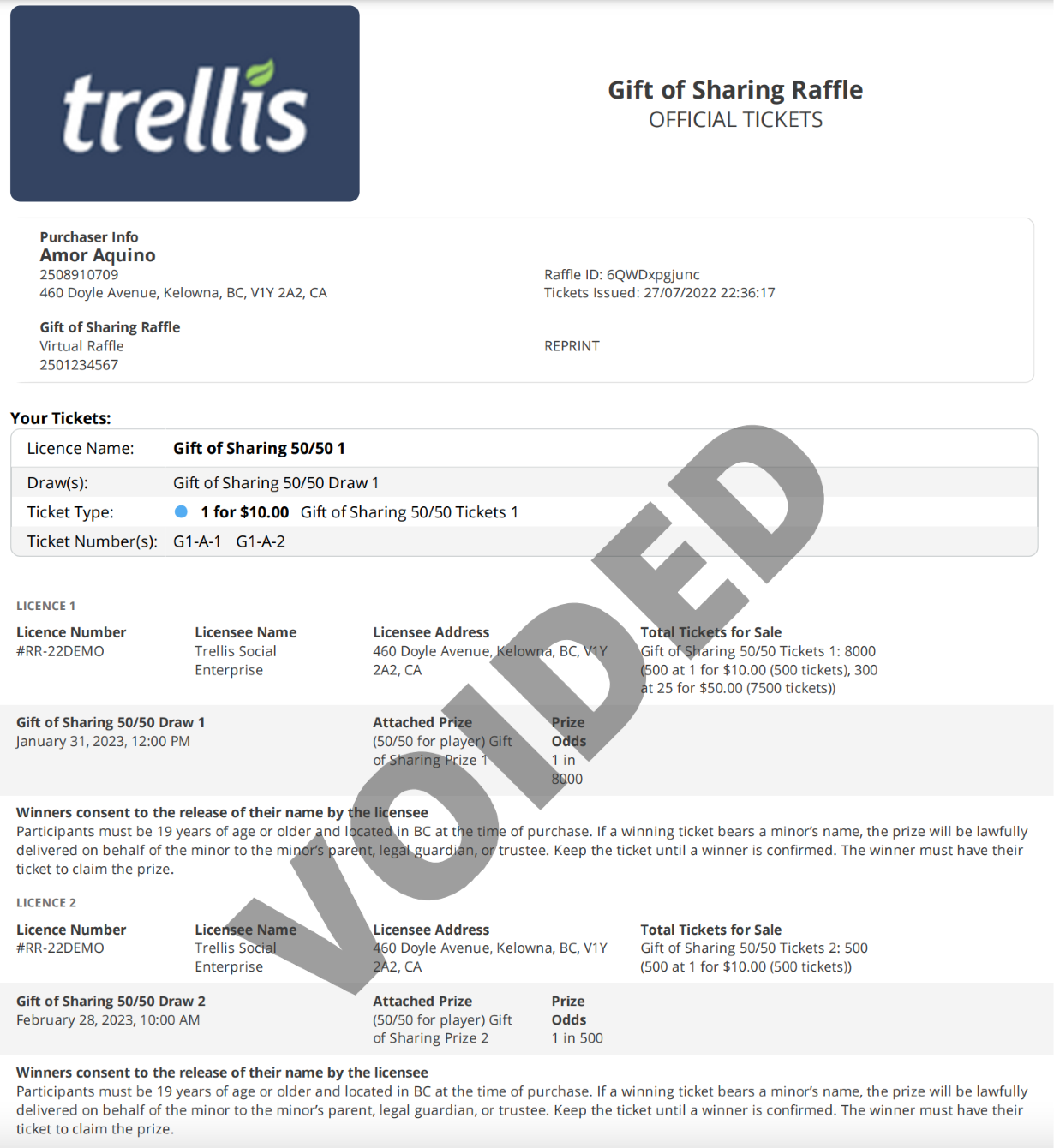 When winner has been drawn
When the organization draws the winner, they need to contact and transfer the funds to the winner, as per the raffle guidelines.