How do I change my default bank account? want funds to go somewhere else?
If you're wanting future payouts to go to a different bank account, if you haven't already, you'll need to have two bank accounts attached.
This can be done by going to Banking, and clicking Add New.
Once there are two accounts attached, you'll want to press Edit on the one you'd like to change to default. A dialogue will pop up, and you'll need to check the box near the bottom.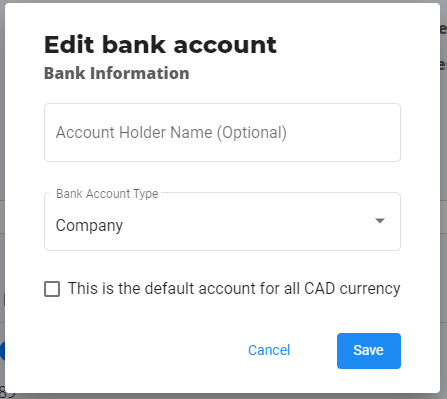 Did this answer your question?