How do I pass fees on to attendees/purchasers? or how do I absorb the fees?
If you want to change who covers your fees, you'll want to go into editing your page, then open up the sidebar.
Afterwards, select the Fees shown below: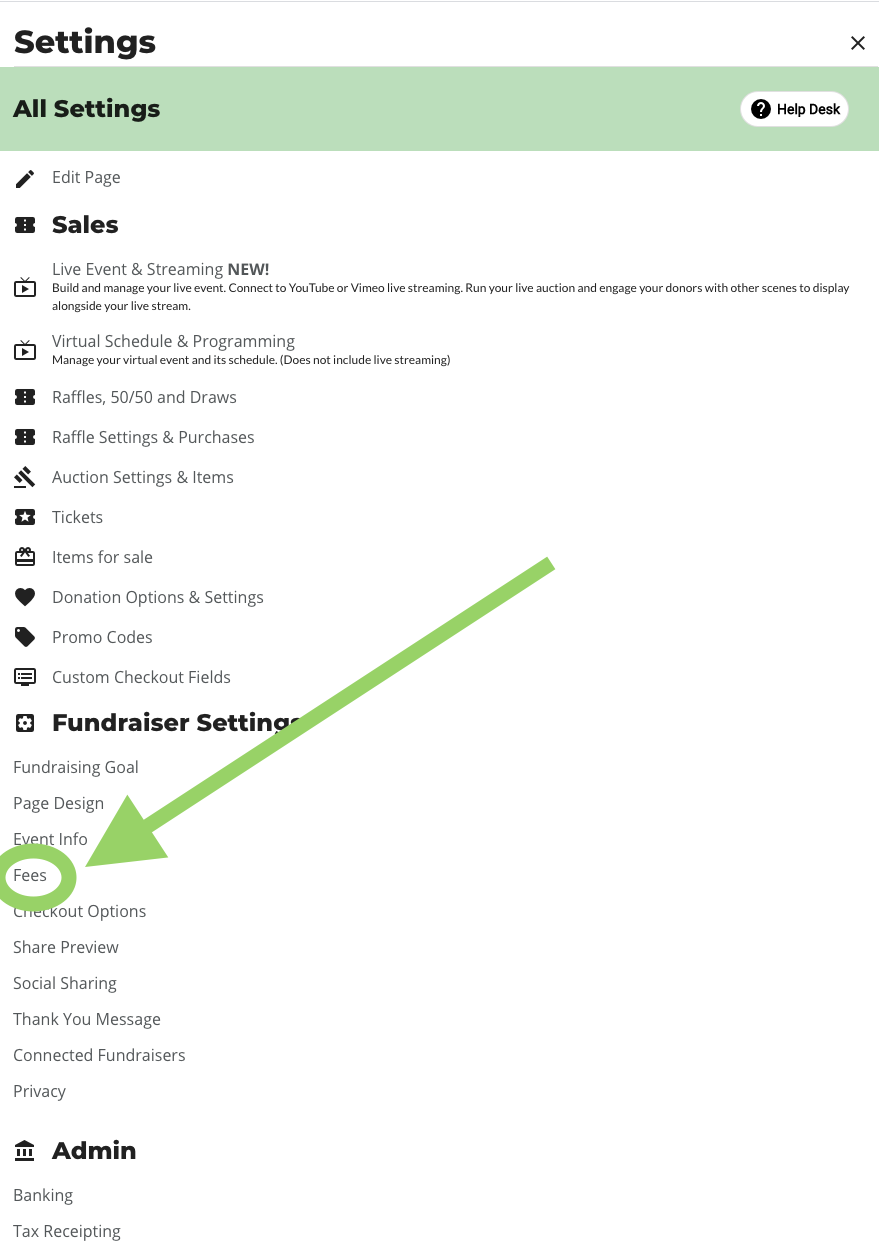 You can control how donation and ticket fees are handled:
If you'd like the attendee/purchaser/donor to cover your fees, select Purchaser.
If you'd like to absorb the fees yourself, select You.
If you'd like to let the attendee/purchaser decide, select Optional.

Once you're done, don't forget to press Publish Changes at the top right -- that way your changes reflect on your live page.
Did this answer your question?