How email addresses are used in trellis so you've popped an email address into the platform, but what exactly does it get used for?
Within the trellis platform, the are 3 different spots where you can enter in email addresses:
Profile

Organization

Contact Email
1. Within the platform, the Profile email is used:
as the login email for your trellis account
The Profile email is found under Dashboard > Profile > Account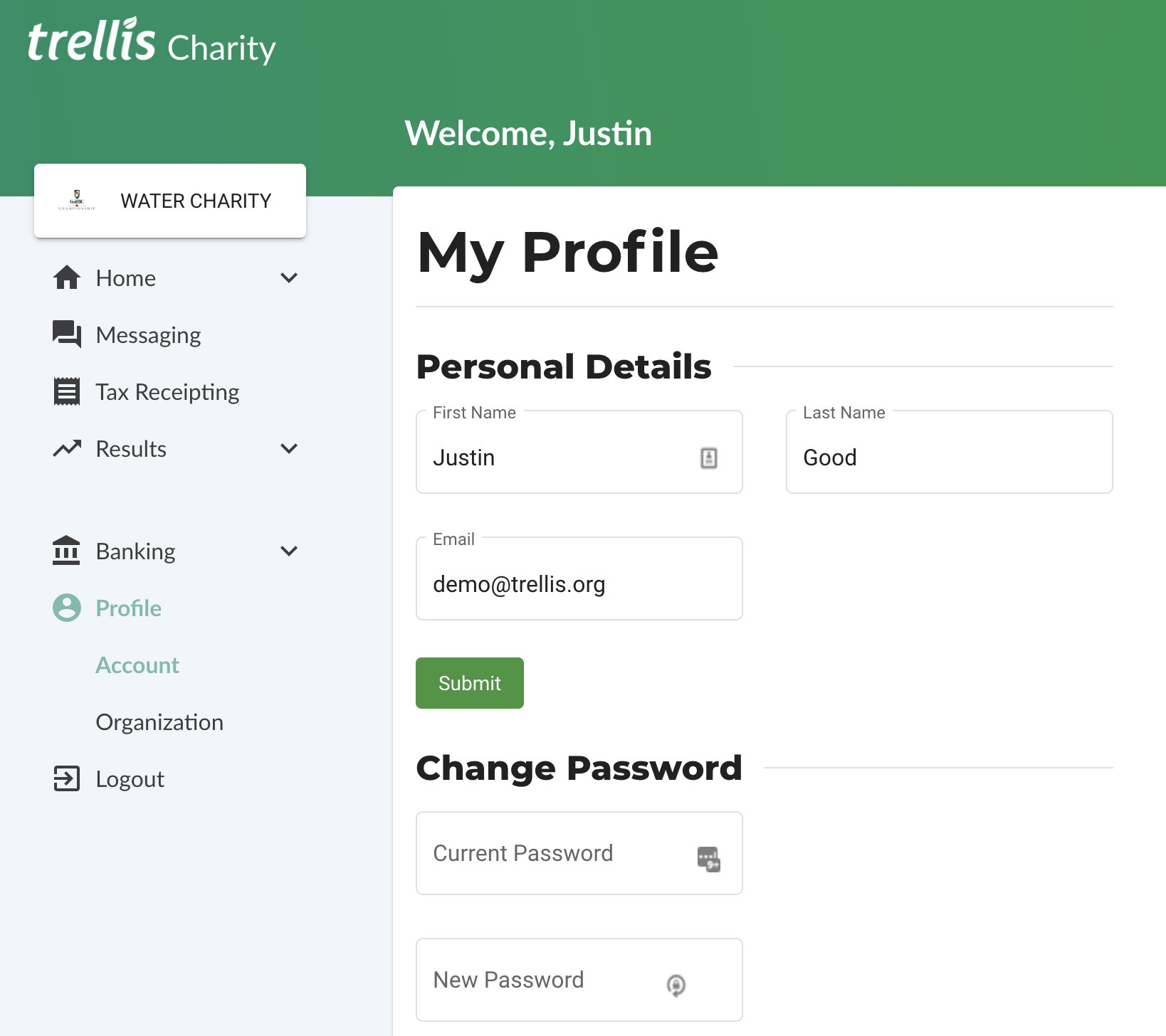 2. For the Organization email, this shows up in:
tax receipts sent out to donors

contact email for events

emails sent from trellis to approve third-party Champion events
The Organization email is found under Dashboard > Profile > Organization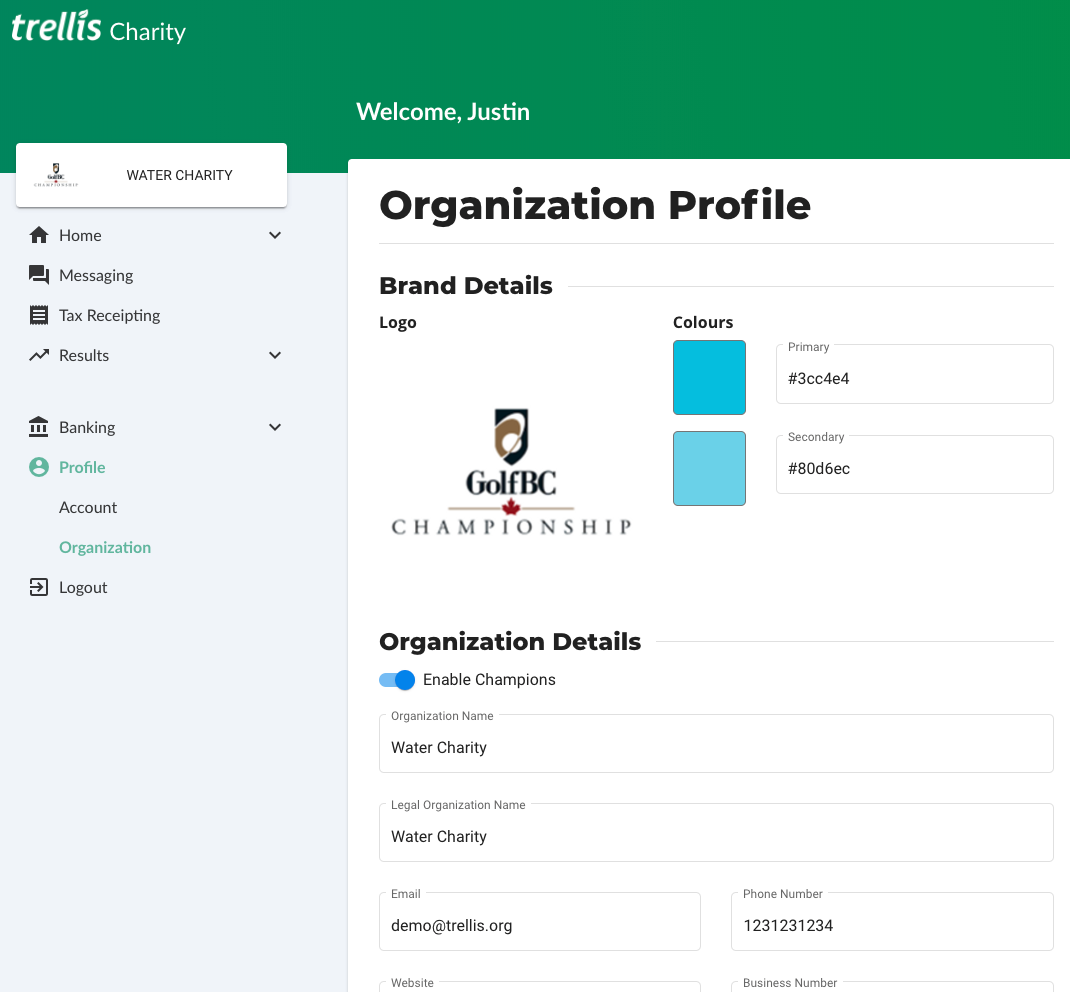 3. The Contact email:
links to the "Contact Organizer" button on the bottom of the fundraising page

is used as the main contact on receipts and tickets
The Email Contact is found under Dashboard > Edit > Fundraiser Settings > Thank You Message > Email Contact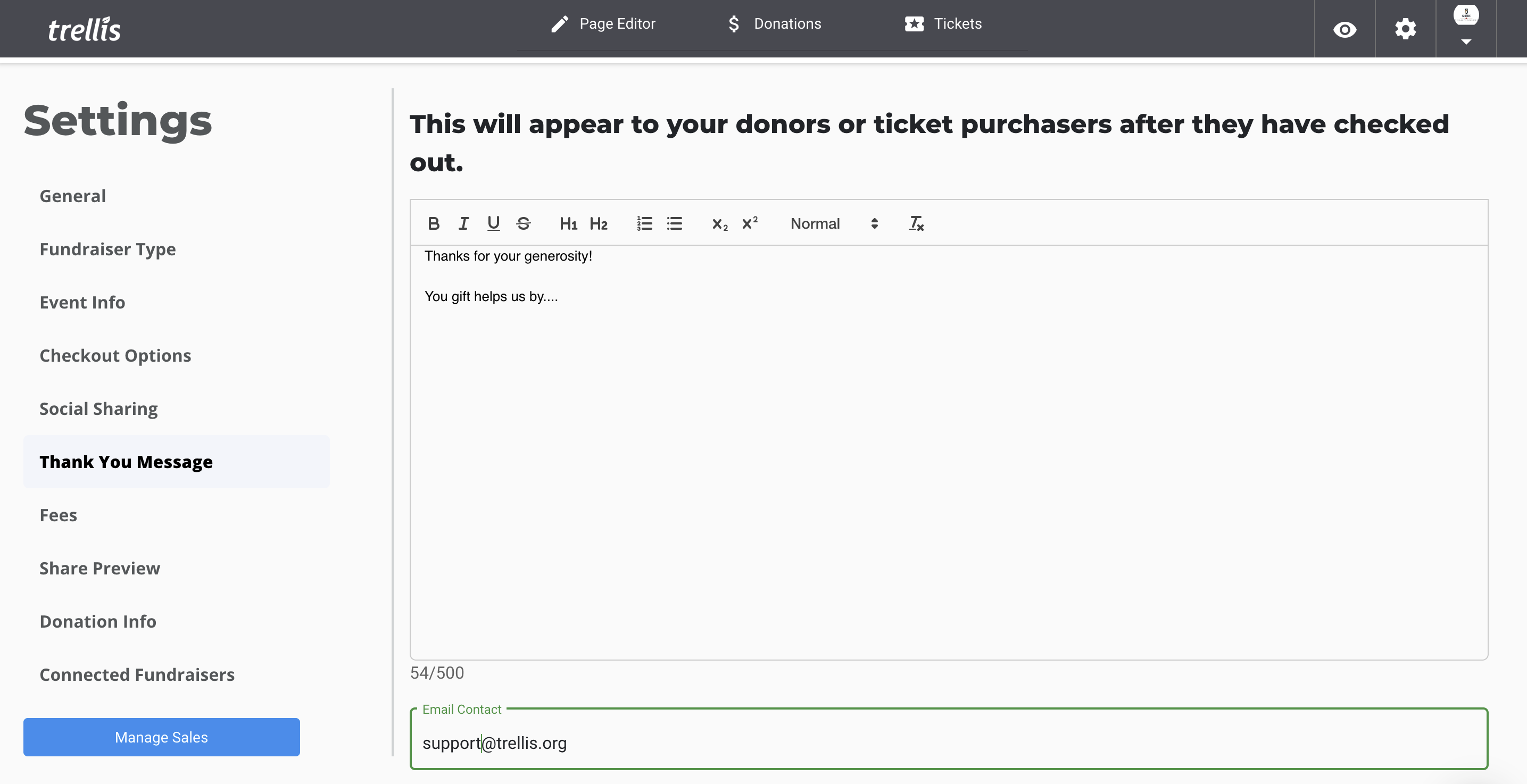 In the example above, the Email Contact is support@trellis.org. If your page is live, you can still change the Email Contact by adding in a new email address, then update your page to reflect these new changes by clicking the trellis link in the top left corner and selecting Yes.
Note: tax receipts will always have the Organization Email.
Did this answer your question?