How to add a consent form to your trellis page Looking to add a consent form to your trellis page? Well you've come to the right place!
For some fundraisers, it's important to add a consent to your page, in order to lessen any liabilities for your organization to assume. (Enough with the lawyer-talk, let's get building!)
To add a consent agreement, use the Custom Fields section on Trellis.
Navigate to your page editor. From there, click the Settings cogwheel on the left-side. Select Custom Checkout Fields in the Sales section.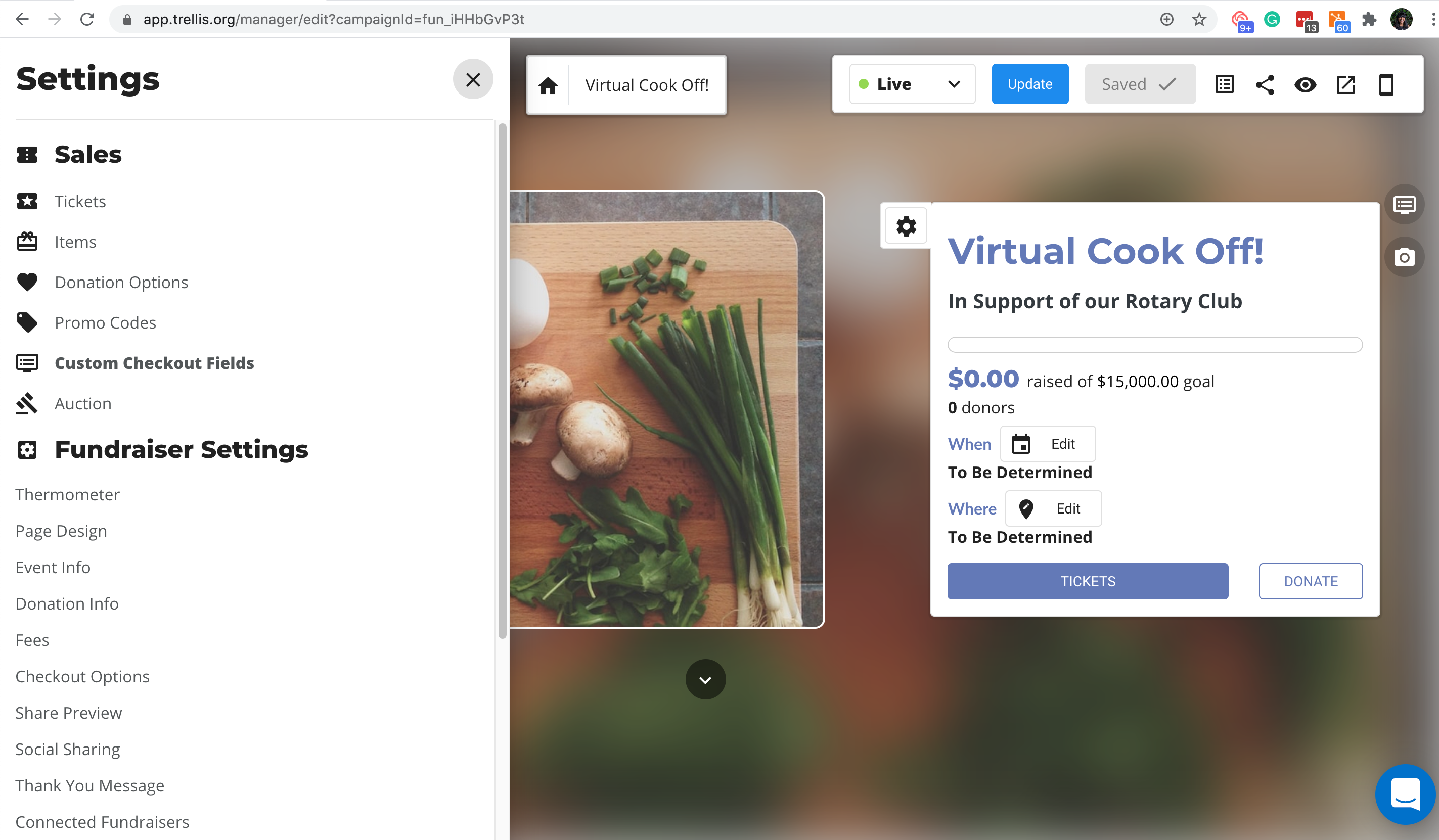 Create a new Custom Field. We recommend using the Field Type, Check Boxes, and requiring users to select an option that accepts their understanding.
Make sure to specify which tickets or items the consent relates to.
For more help setting up your Custom Fields on Trellis, click here
Still not sure how to do it? Click the blue chat icon and connect with somebody from the Trellis support team!
Happy fundraising!
Did this answer your question?