You can update your organization logo, description, address, and more by visiting organization info and account profile
Upon logging in to your account in your dashboard, navigate to the left side pane and select profile.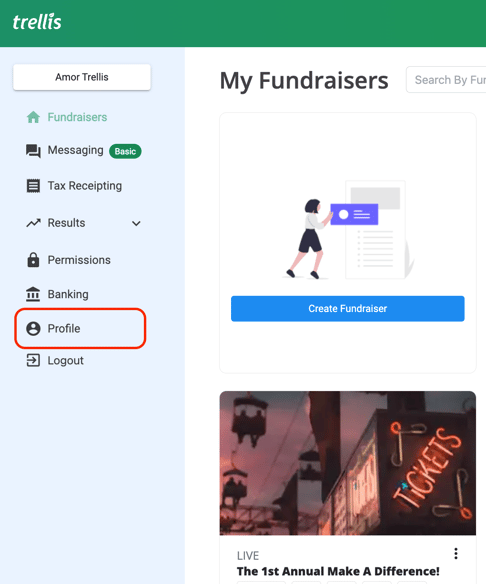 From here you are able to edit the following information: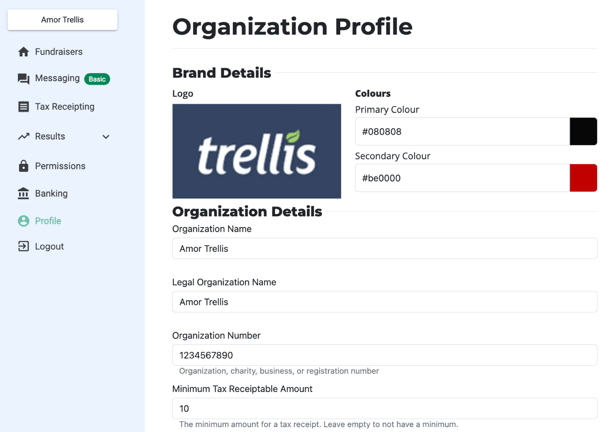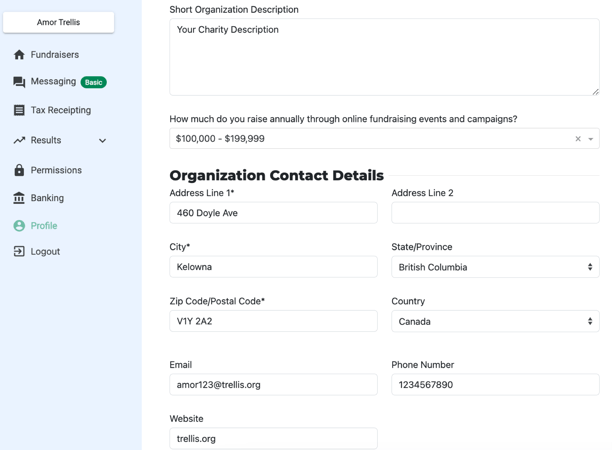 My profile contains your account login details. You may change or updated your password here.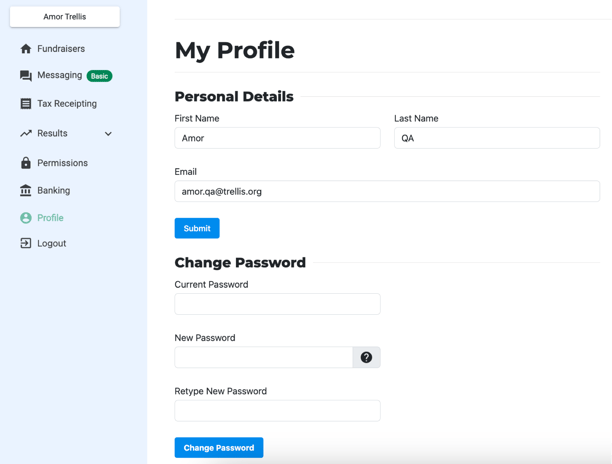 Make sure you fill in as much information as you can, as this is used in some of your page's branding elements, as well as email communications sent by Trellis.
Alternatively, you may also access your organization info while you are editing your fundraiser page.
Navigate to your setting by clicking the gear icon on the left side of your builder.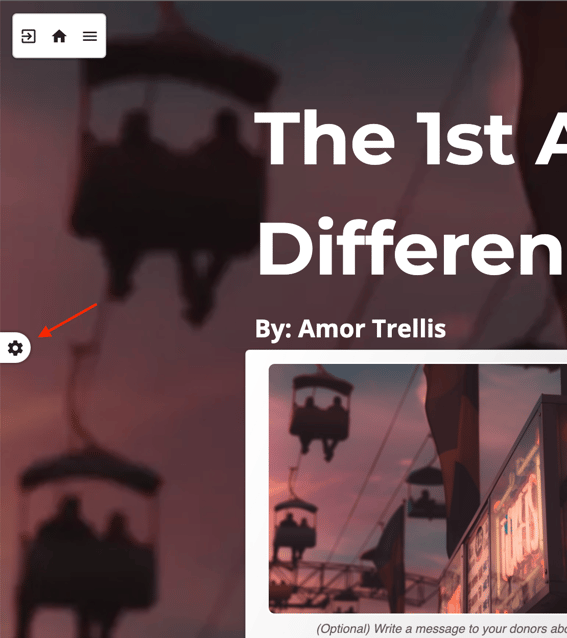 Under the settings select Organization Info under Admin(bottom of the list)

Did this answer your question? If not, please feel free to contact us using that teal chat bubble on the lower right corner of your Trellis account dashboard.