How to Make my Page Live Ready to launch your fundraising page? We've got you! Oh yeah, and let's also talk about how to make your page Paused and Closed.
Ready to change the status of your page?
In this article, we will share how to make your page Live, Paused, and Closed.
When you're ready to set your page to live to start your event sales and collect donations follow the steps below.
1. Click on the tab that states "Paused"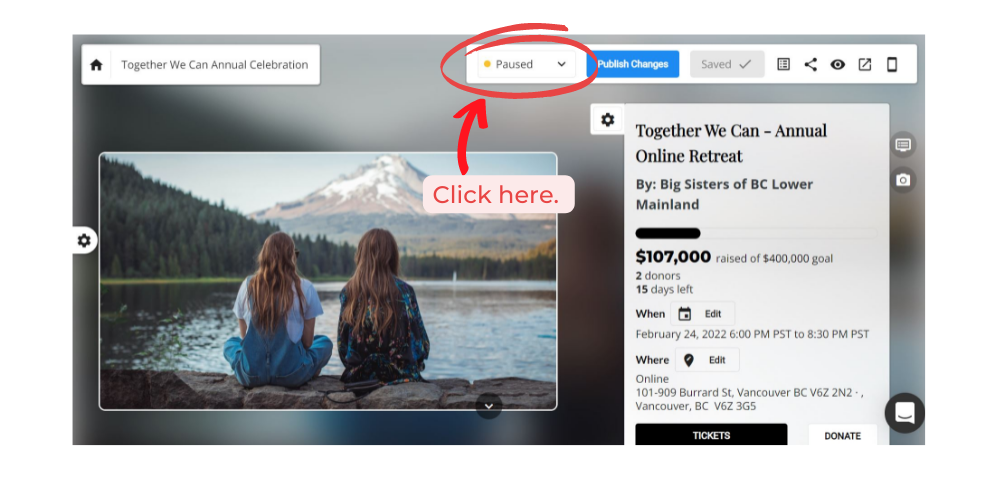 2. Click on Live.
3. Click Yes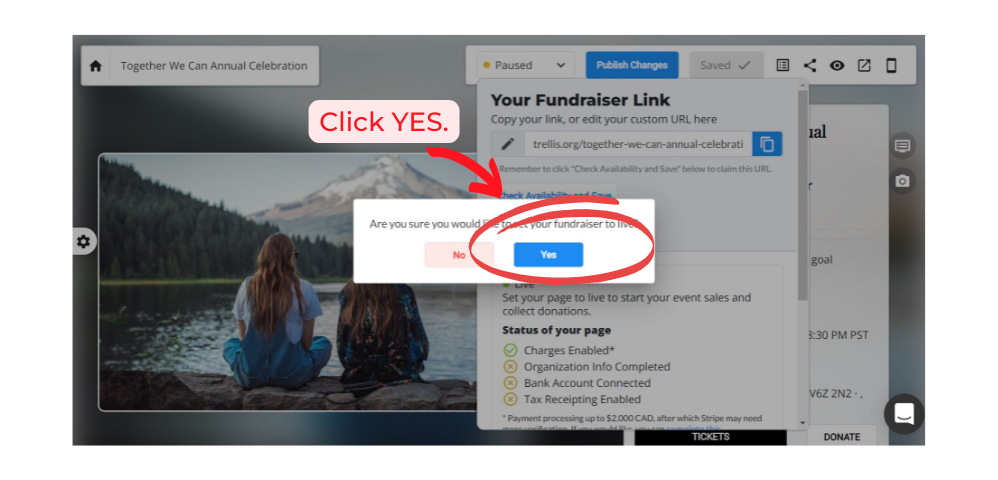 4. Publish Changes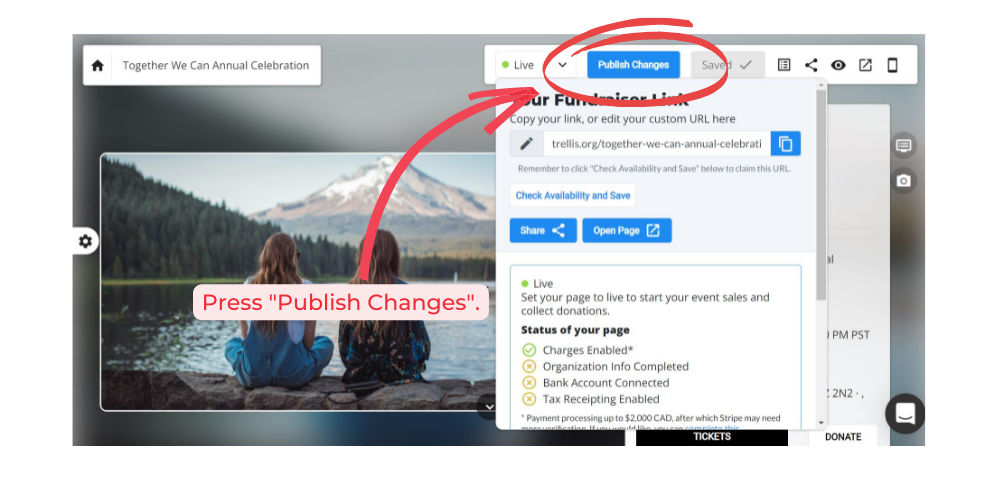 And, you're ready to go!
Your page is now live and donors can start participating and engaging if your fundraising page.
You can also set your page to the following statuses.
Paused - This is the default stage of your page, you are able to view your page and its link, but not collect any ticket sales or donations. (Want to keep selling tickets? Maybe try a Waitlist! You can learn more about thosehere !)
The best time to use the paused option is when you are building your page, and want to share it with your coworker or friend but aren't ready to accept donations yet.
Close your Fundraiser - This will hide your page from donors, but don't worry, a copy will be available in your archives.
Nobody will be able to see your page, no transactions will be made.
The best time to set your page as closed is when the event is over and you don't want people to access your page anymore.
Have questions about changing the status of your page? Our team is here to help! Click the blue chat icon and we'd love to connect!
Did this answer your question?