Adding the option to donate to your fundraiser is a great way to receive additional funds from your supporters! By sharing your story and why you are raising funds for the cause, you are inspiring others to do the same!
IMPORTANT: You have to have your banking information set up in order to accept donations.
1. To turn on donations for your fundraiser, open up the Sidebar Settings > Donation options.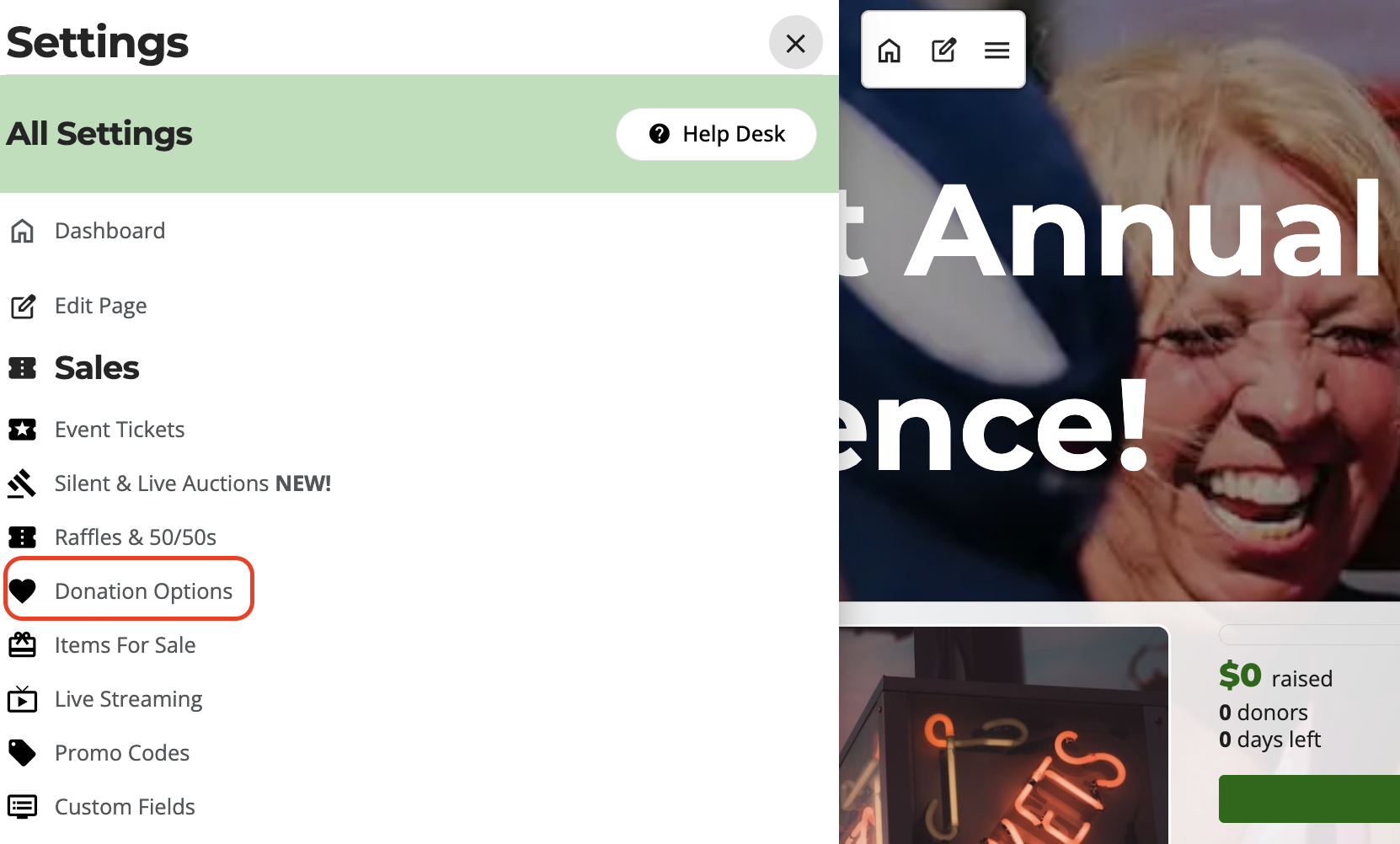 2. Ensure that donations are enabled.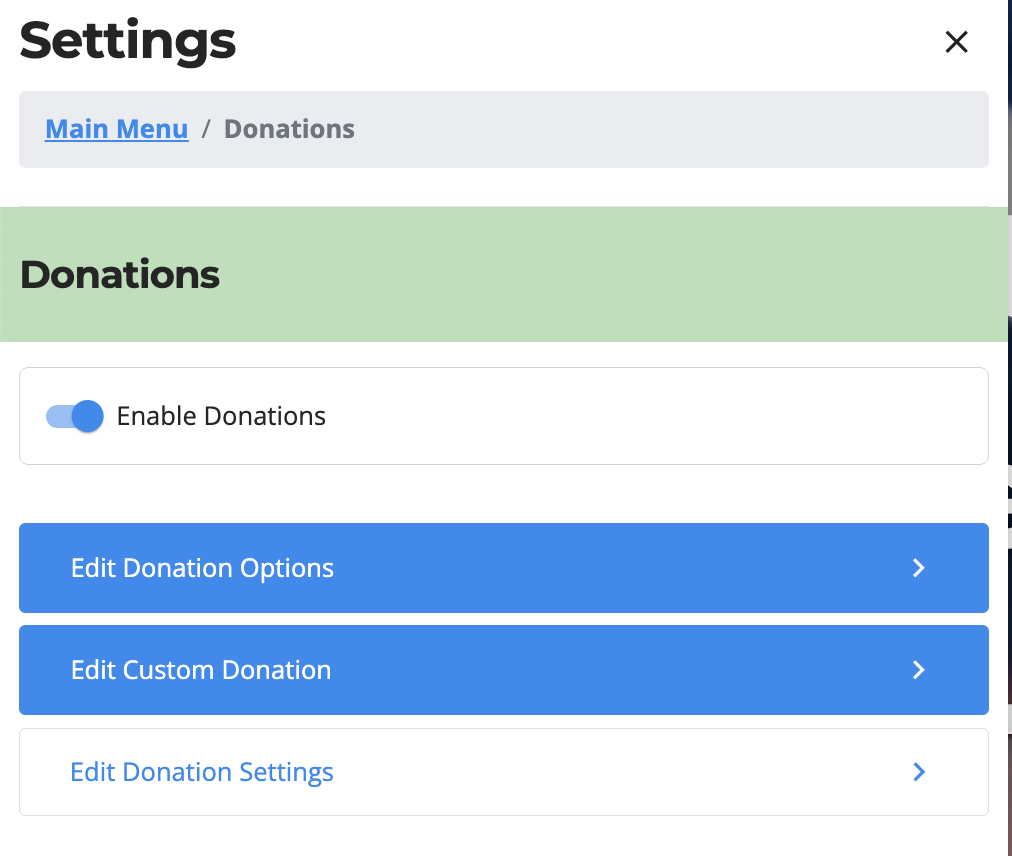 By default, we have provided you with three donation option templates you can already work with. We find that three options for donors are the right amount however, feel free to add more or remove them per your requirement.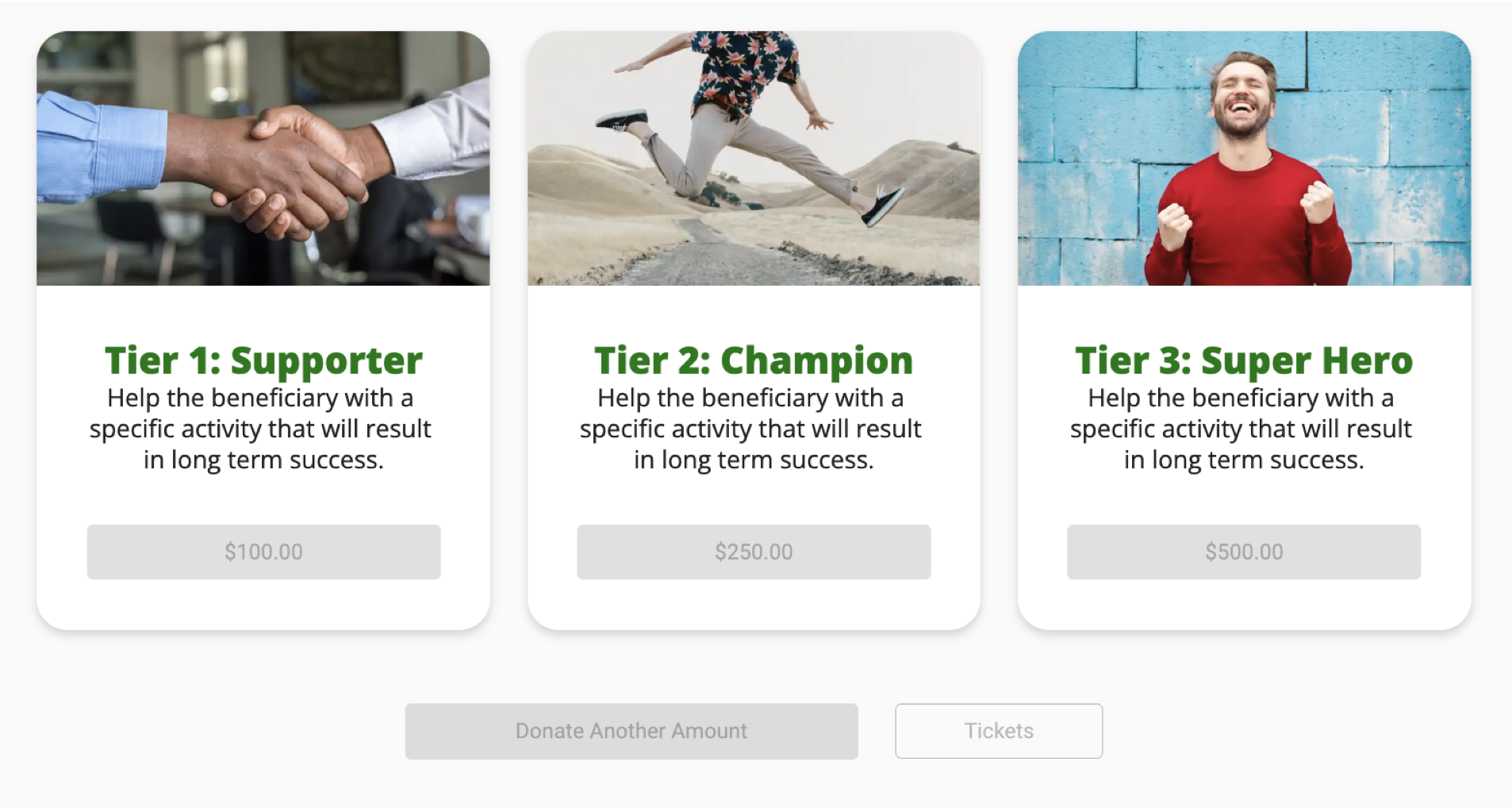 Above is the three donation option template ready for you. These three donation options are fixed amounts and if you want your donors to have the option to enter any custom amount you will have to enable Custom Donation. Now let's move forward on how to customize these donations.
3. Click on Edit Donation Options.

4. Click on the pencil icon to edit the donation option.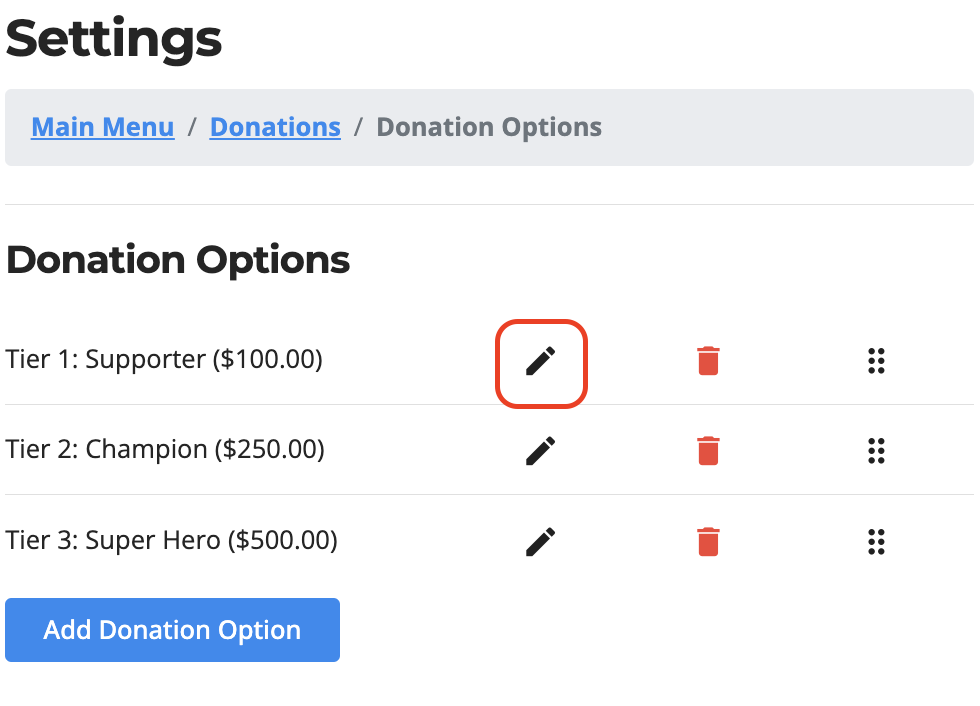 5. From there you may change the image, donation name, description, and donation amount. Don't forget to hit Save!
Take note that the amount set here is a fixed amount thus if the donor wants to donate twice as much then they will have to add this option to their cart twice.
6. If you enabled and want to edit your custom donation. Click Edit Custom Donation

7. Again here, you may change the image, donation name, description, and donation amount. Don't forget to hit Save!


The amount set in the custom donation is just going to be your suggested amount but they can change that amount to how much they want.
8. Under Donation Settings, you can enable "Ask for additional donation on purchase" which means donors will be prompted if they want to add donation upon their checkout.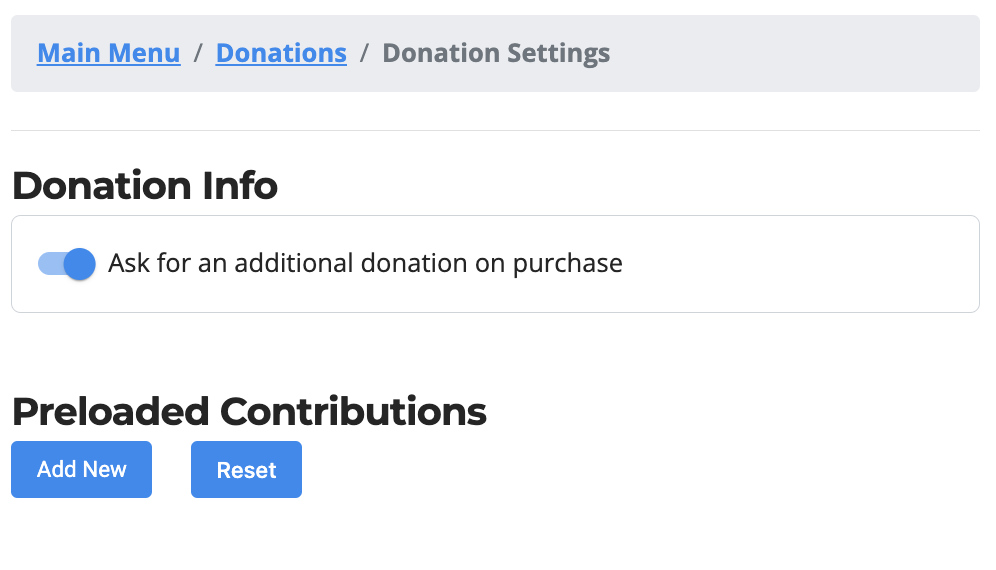 9. You may also add preloaded contributions that you can release here. To know more about adding preloaded contributions click here.
10. If you want to add a preview of your donations on your homepage, just head back to your fundraiser page builder and check if your donation preview is already visible. If not, click on the small blue plus button in the middle of your screen and select Donation Preview.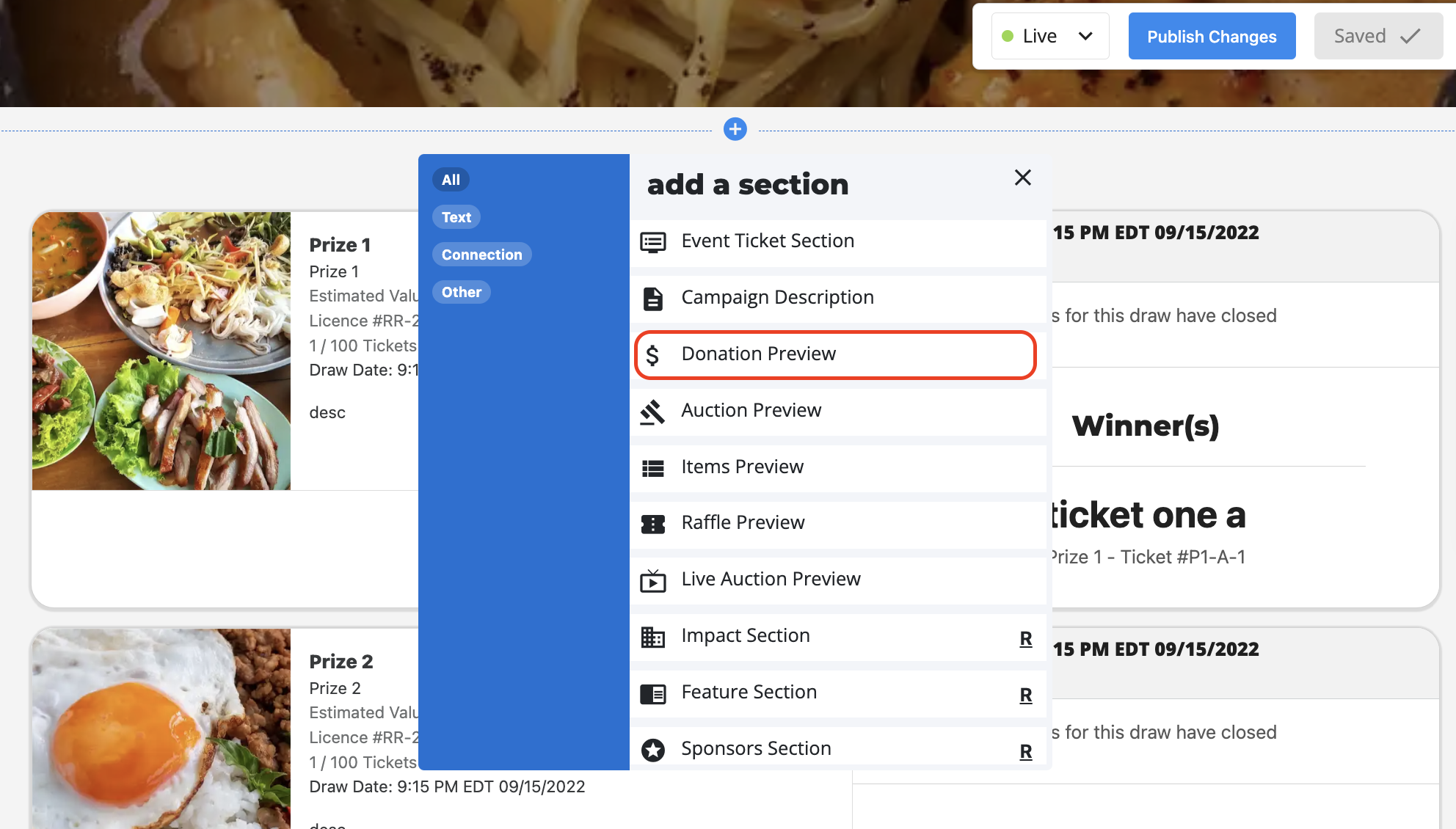 The donation preview will look like below. As you notice, the donate another amount(custom donation option) does not show an image and this is because we do not really want to feature this option. We want to put more focus on the fixed amount donation options you have set up but will still show the image on the checkout.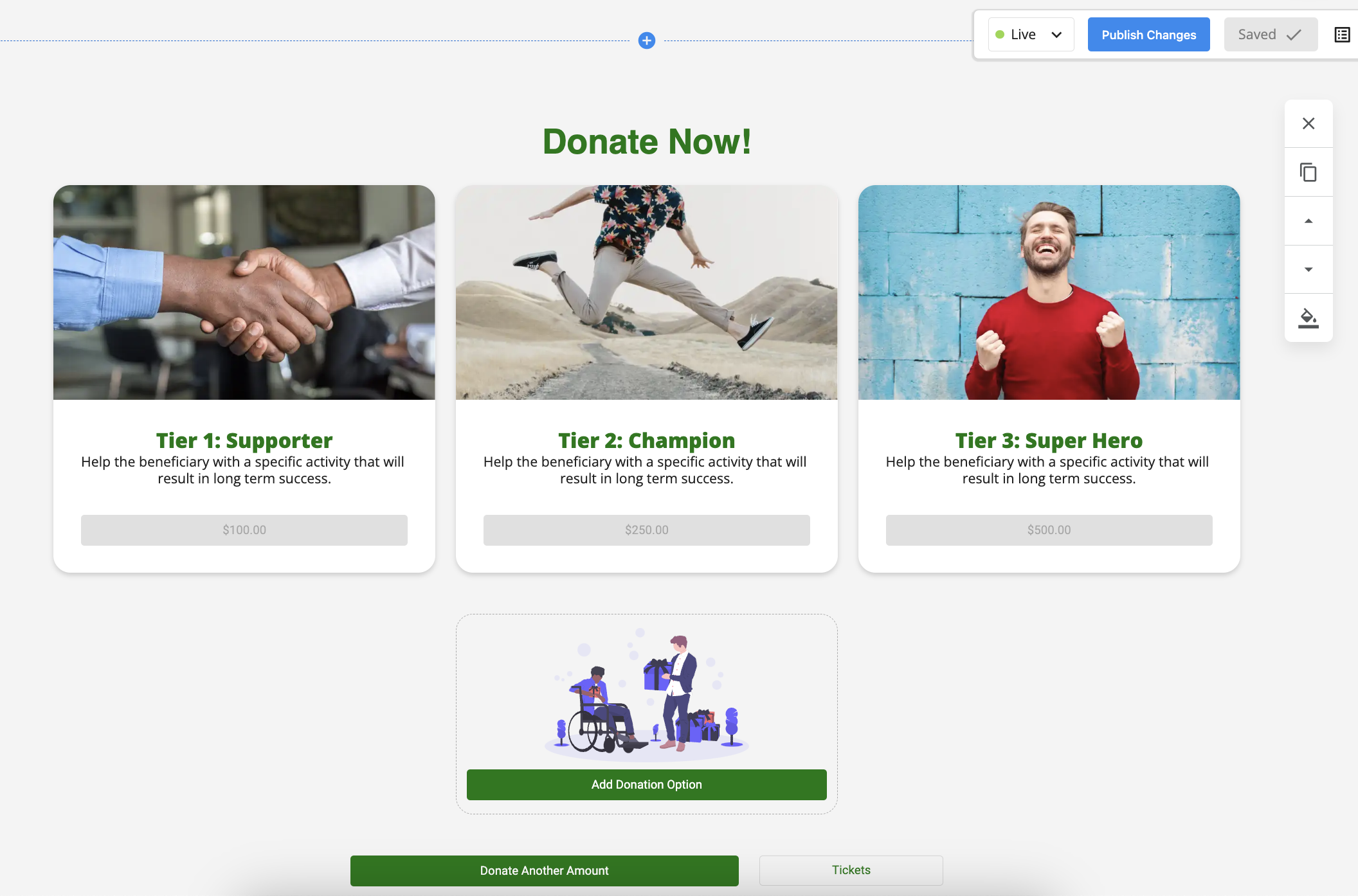 This is what it's going to look like on the checkout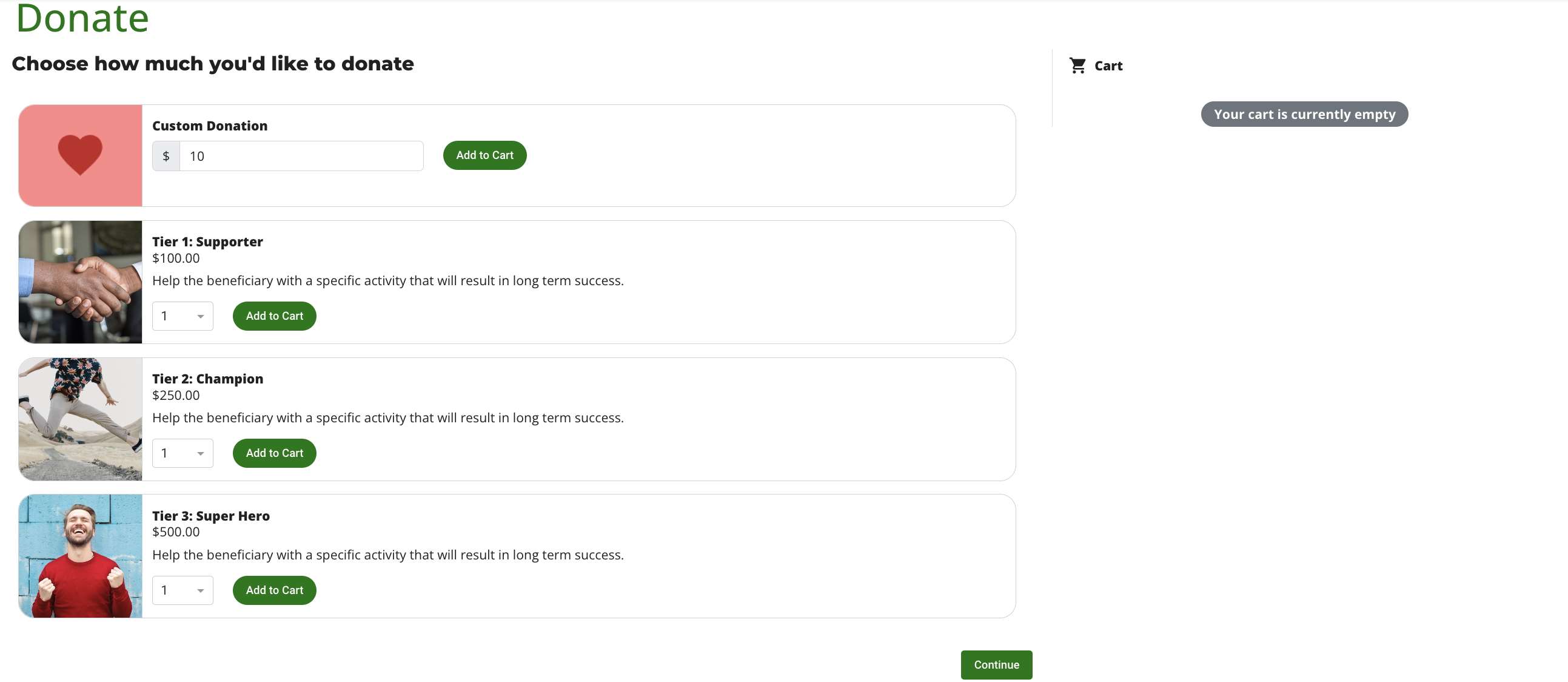 Did this answer your question? If not, please feel free to contact us using that teal chat bubble on the lower right corner of your Trellis account dashboard.