Making Your Donor List Public Want visitors on your page to see your recent donors? Set up our honour roll feature and highlight all the people supporting your cause!
A lot of our organizations want to publicly highlight and celebrate individual contributors to their fundraiser. Trellis makes this super easy!
When you are in your builder you can add a section called "Recent Donors" by clicking on the blue plus sign and scrolling to "Recent Donors."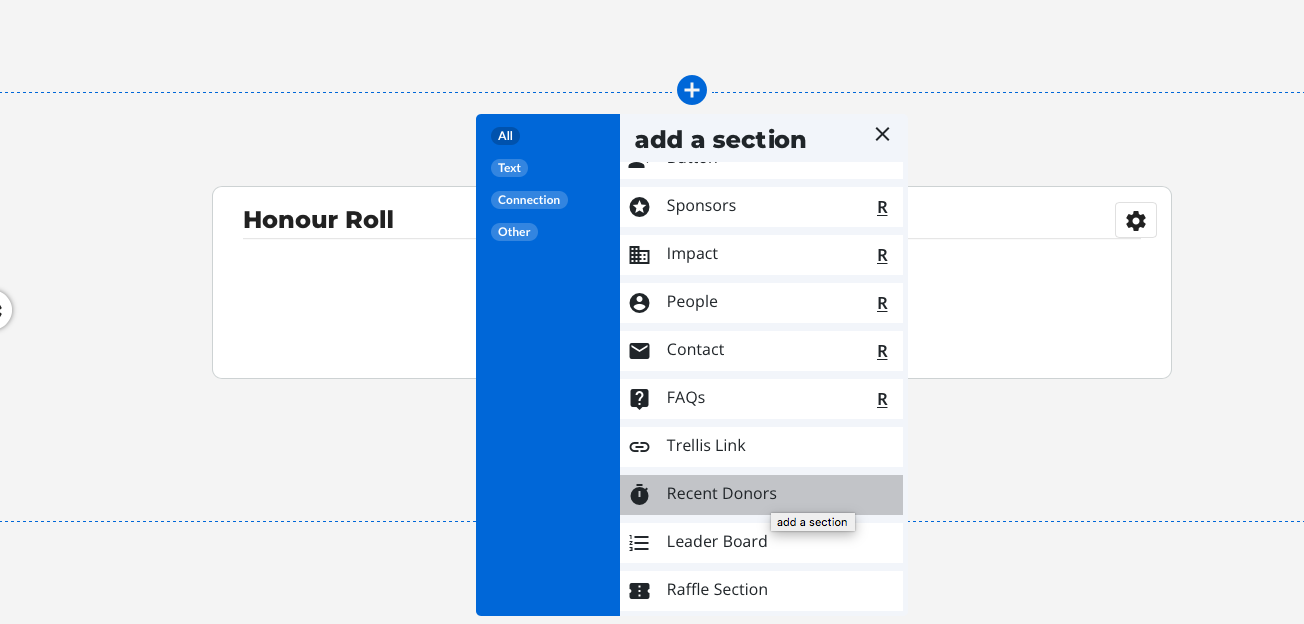 Next you can choose to see how many lines are visible at once and whether you would like donor info collapsed or expanded:

Make sure you hit "Publish Changes" on the top right of your page so that this feature publishes to your live fundraiser.
Please note, all transactions will be listed on this donor roll including ticket purchases. There is no way to choose which transactions are listed. It's meant to honour all contributions to your cause, no matter which way they are made! :)
Did this answer your question?