Sometimes we can't charge a card automatically, here's how you can still pay.
To make things simple, here at Trellis we automatically charge the credit card of the highest winning bidder for their auction item. If your credit card fails due to insufficient funds, incorrect card details, or a block from your bank, you can still pay manually.
To pay for your item(s), head back to the auction and login with the same account you used to bid and click on your cart (found on the top right corner of your screen)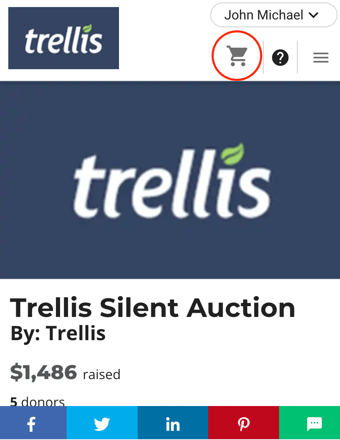 Afterwards, you'll be able to see which item's you've won and then just complete the payment process!
Did this answer your question? If not, please feel free to contact us using that teal chat bubble on the lower right corner of your Trellis account dashboard.