Customizing Fundraiser Settings & Design
Showcasing Items or Donation Options
Got items or donation options and want to show them off on your page? We've got two components that come in handy for this purpose.
If you've got items, you'll want to use the Items List component to have them visible on your page.
For donation options, you can show them on your page using the Donate component.
To add either, press that blue + button in the page builder!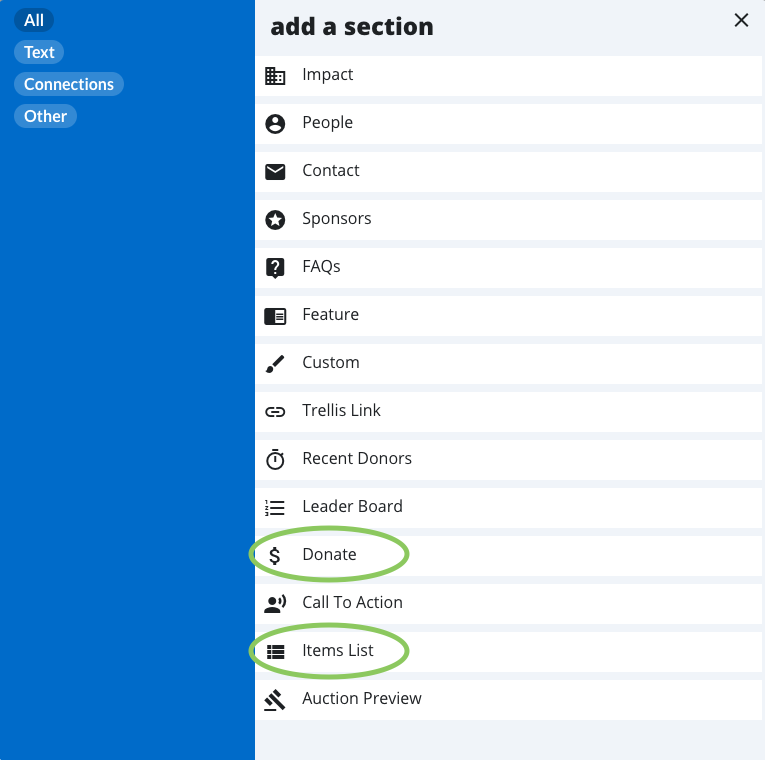 Did this answer your question?