Supporting your attendees for your live stream
Hi there!
In this article, we'll help you prepare for supporting your attendees before and during your Trellis Live Streamed event.
1 Day Before:
Send an email to your attendees a day before the event educating them on how to participate, teach them how to login, and with details for the Tech Support Lead from your organization.
For a complete 2 week communication strategy leading up to the event, click here.
*Wait! What's a Tech Support Lead? This person within your organization will help your donors on the day of the event with all of their technical issues. Have their email and phone number available for donors to reach if they have questions about logging in, participating in the event, etc.
15 Minutes Before:
We recommend starting your live stream 15 minutes before the event begins. When donors first tune in, show an image that gives them easy next steps. Use the one below for your event, or keep it as inspiration as you make your own!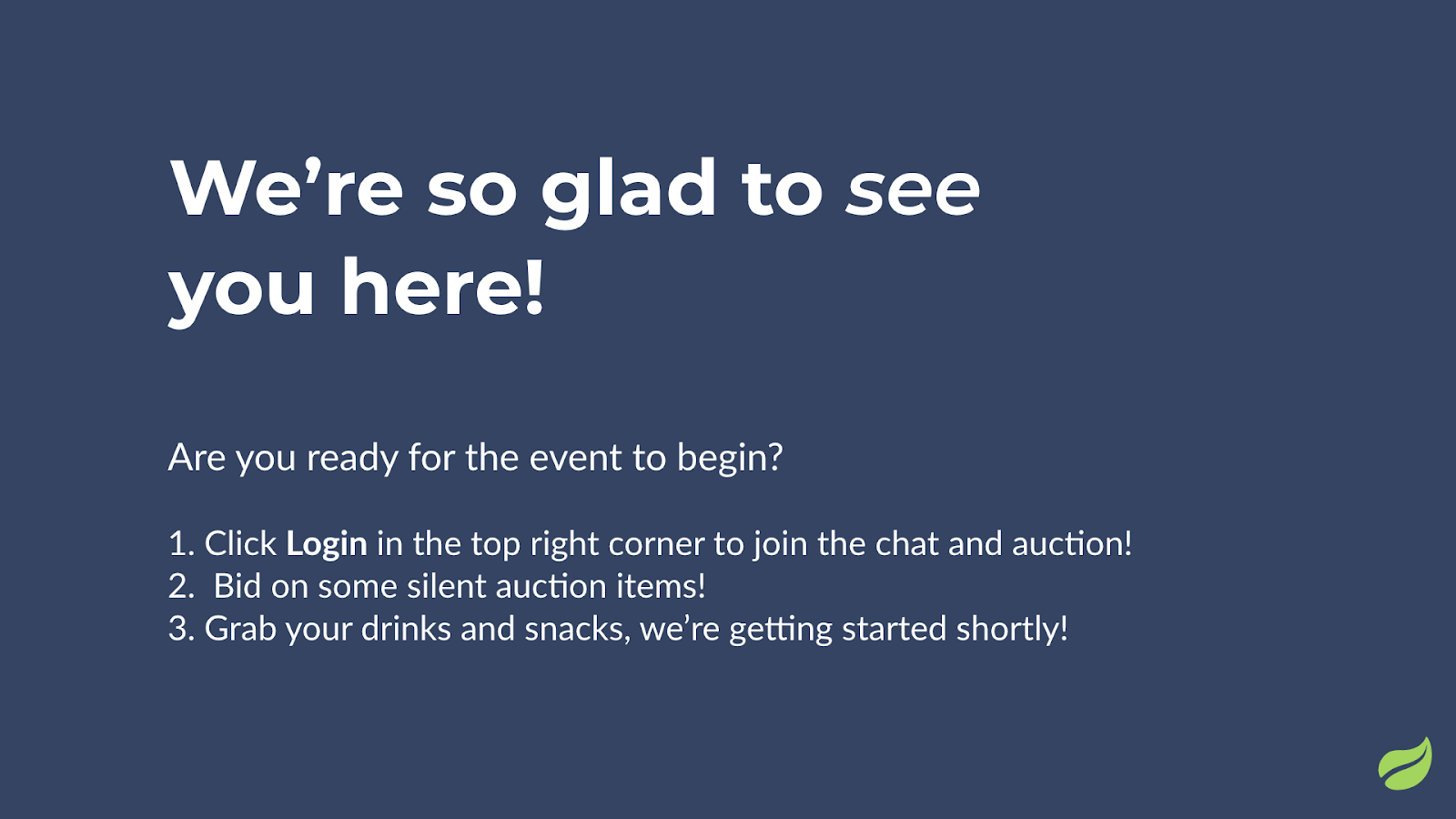 At this time, start welcoming and encouraging your donors through the chat, and encourage attendees to join the conversation through the chat as well!
Donors will need to login to participate in the chat or live auction, but don't worry once they've logged in once, they'll be able to participate in the entire event!
Send your donors this video on how to participate.
During the Event:
Once the event has begun, make sure your Tech Support Lead is active in the chat, reminding donors how to participate and sharing their contact details to help answer questions.
They still have questions, and not sure how to help?
We've got you covered! Share this article with donors and guide them through these steps.
Did this answer your question?