There are two places where you can edit your organization details.
1. Under the dashboard > Profile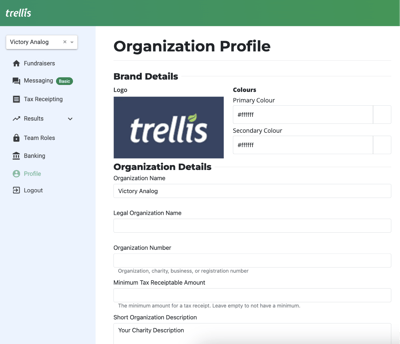 2. Inside the sidebar settings > Admin > Organization Info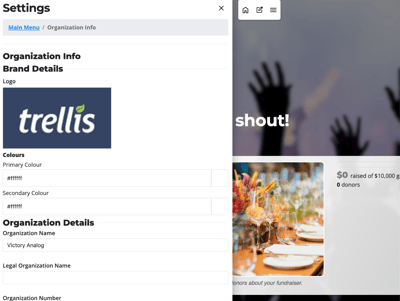 3. Make sure you save your changes.
Tip: If you enabled automated tax receipting make sure you have an amount under "Minimum Tax Receiptable Amount"
Did this answer your question? If not, please feel free to contact us using that teal chat bubble on the lower right corner of your Trellis account dashboard.