In this article, we will teach you how to set up your tax receipts so your donors receive them automatically
For details on how issuing tax receipts work under the Government of Canada please click here.

Also here's a link for an example of a Canadian tax receipt.
1. In your dashboard, select Tax Receipting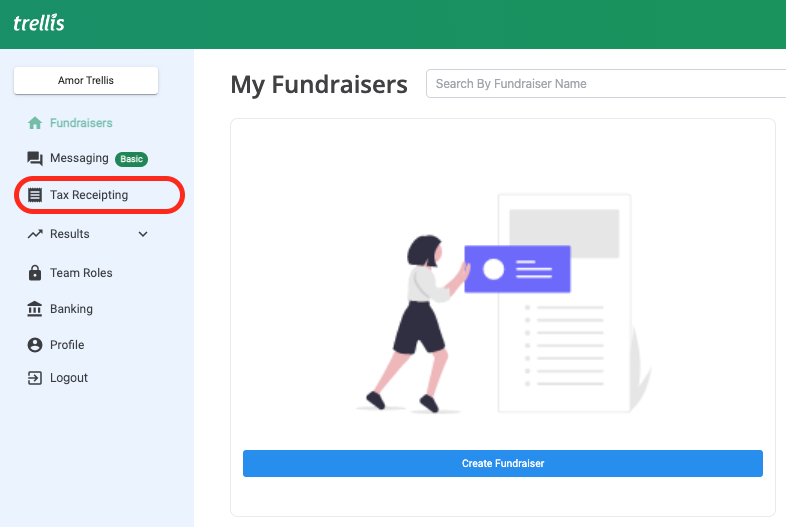 2. Select Add Receipt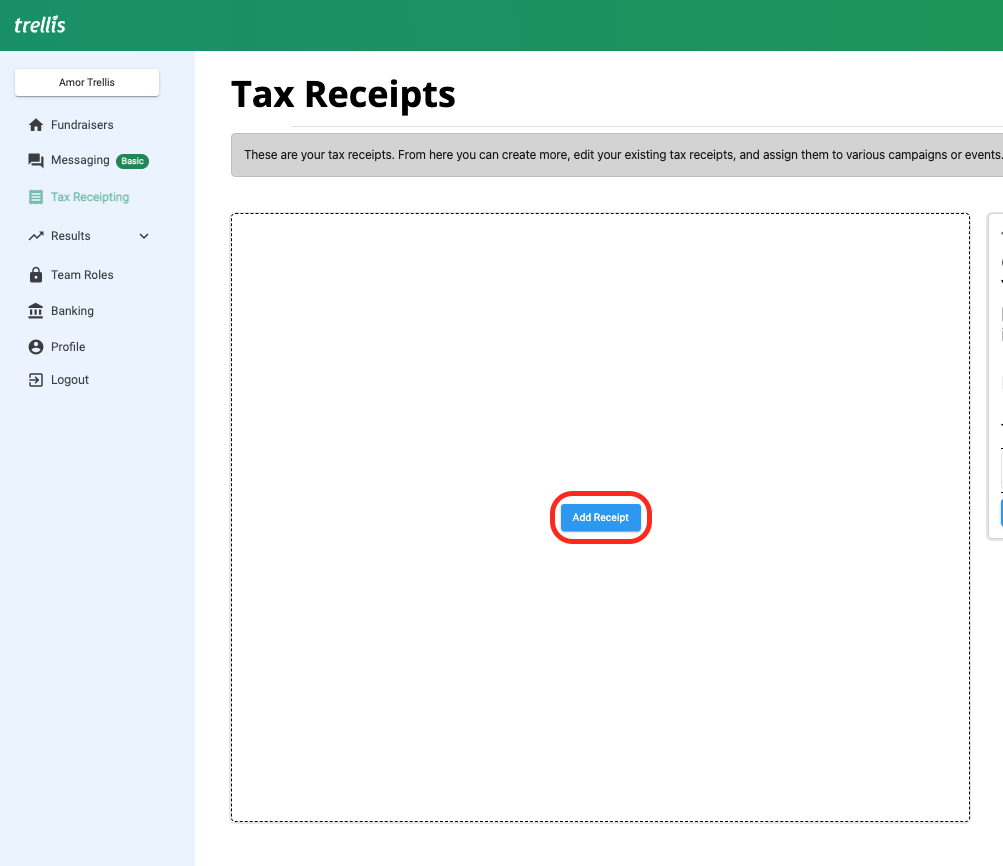 3. Fill out the template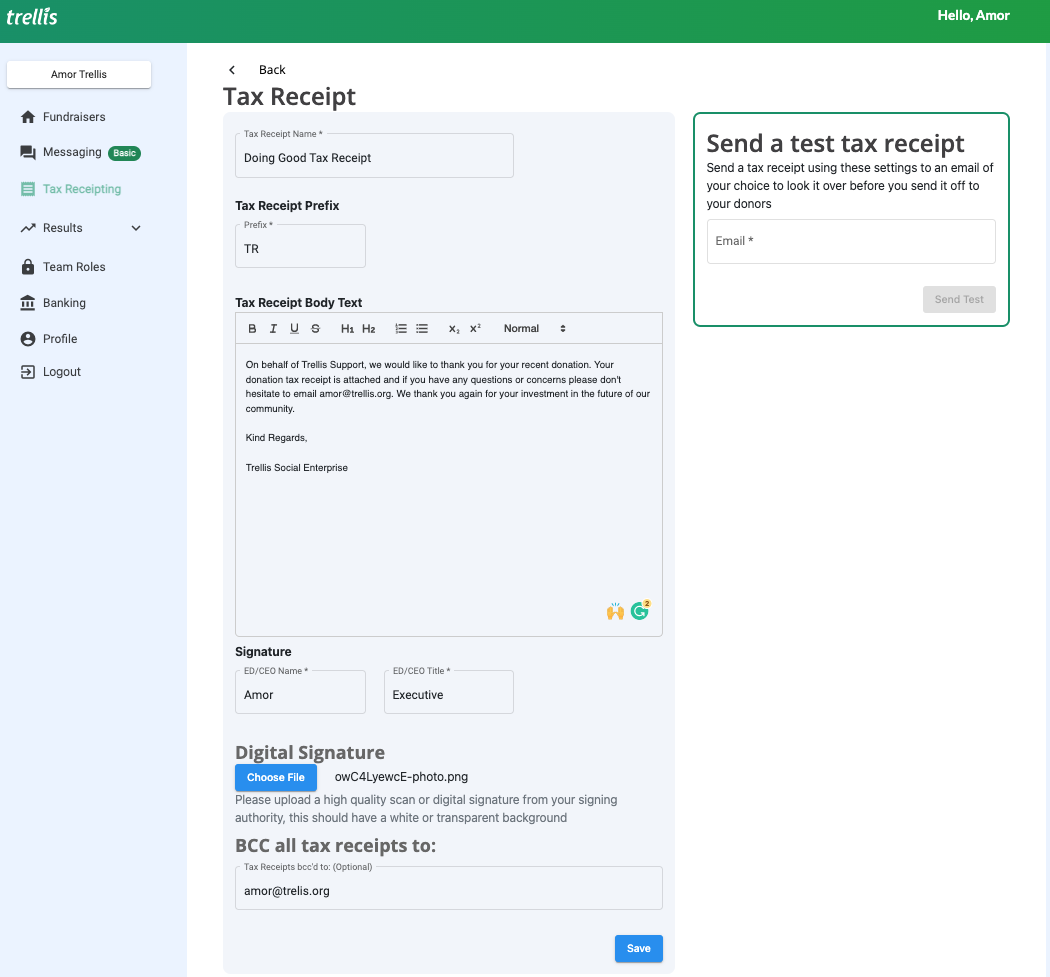 Tax Receipt Name - the name of your tax receipt(you may name it after the fundraiser you are going to use or use a generic name so you can re-use the same template for multiple fundraiser pages).
TR Receipt Prefix - this is the prefix of the filename that will be used when generating donor's tax receipt. For this sample we use TR then the filename of the tax receipt would look like TR-99-DianaRoss-tax-receipt-2023-01-06T00-51-28.440Z.pdf.
Tax Receipt Body Text - this will be the body of your tax receipt.
ED/CEO Name - this is the authorized person to issue the tax receipts of your organization.
ED/CEO Title - this is the authorized person's title.
Digital Signature - you should have a digital copy of your authorized person to issue tax receipts and upload it here.
BCC all tax receipts to - you have the option to receive a copy of all the purchase emails sent out that include tax receipts.
Send a text tax receipt - this is a way to test out and see how your template is going to look like. Enter your email and click "Send Test"
4. Hit Save and in the below section select the fundraiser page where you want this tax receipt template to be used.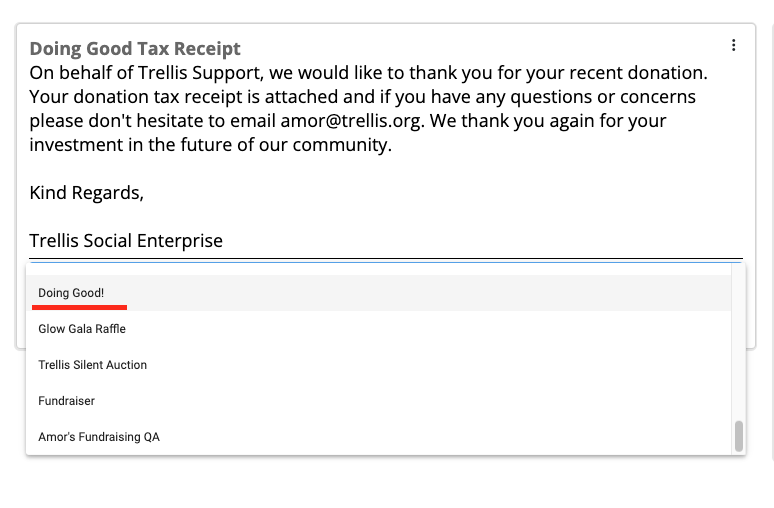 You may select multiple pages for one tax receipt template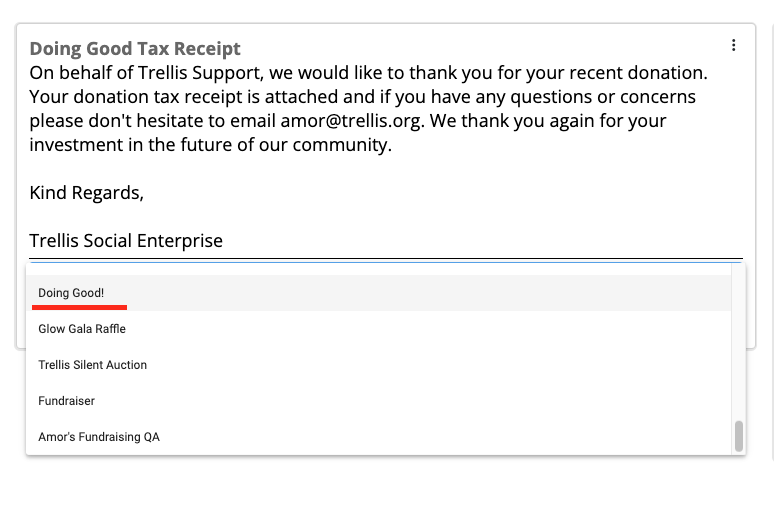 5. Enable the tax receipt within your fundraiser page by heading back to your dashboard and selecting edit for the page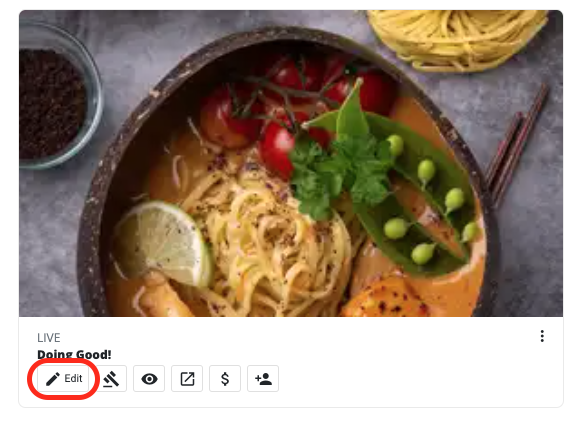 6. Go to Settings > Tax Receipting(under Admin section)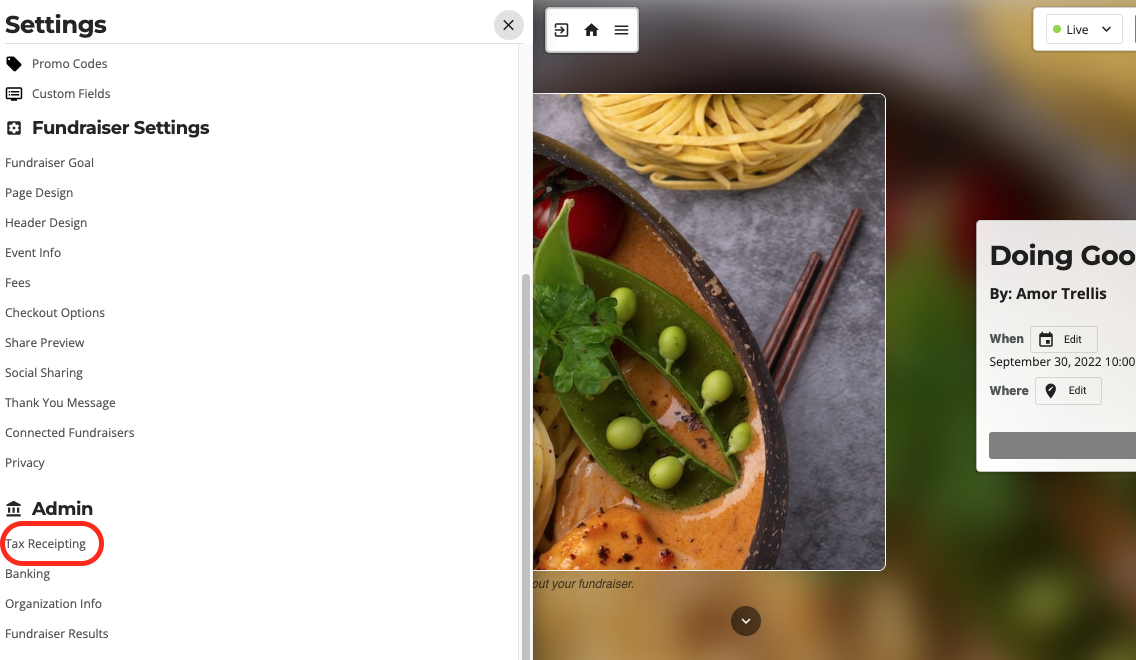 7. Enable Include Tax Receipting then hit Save at the bottom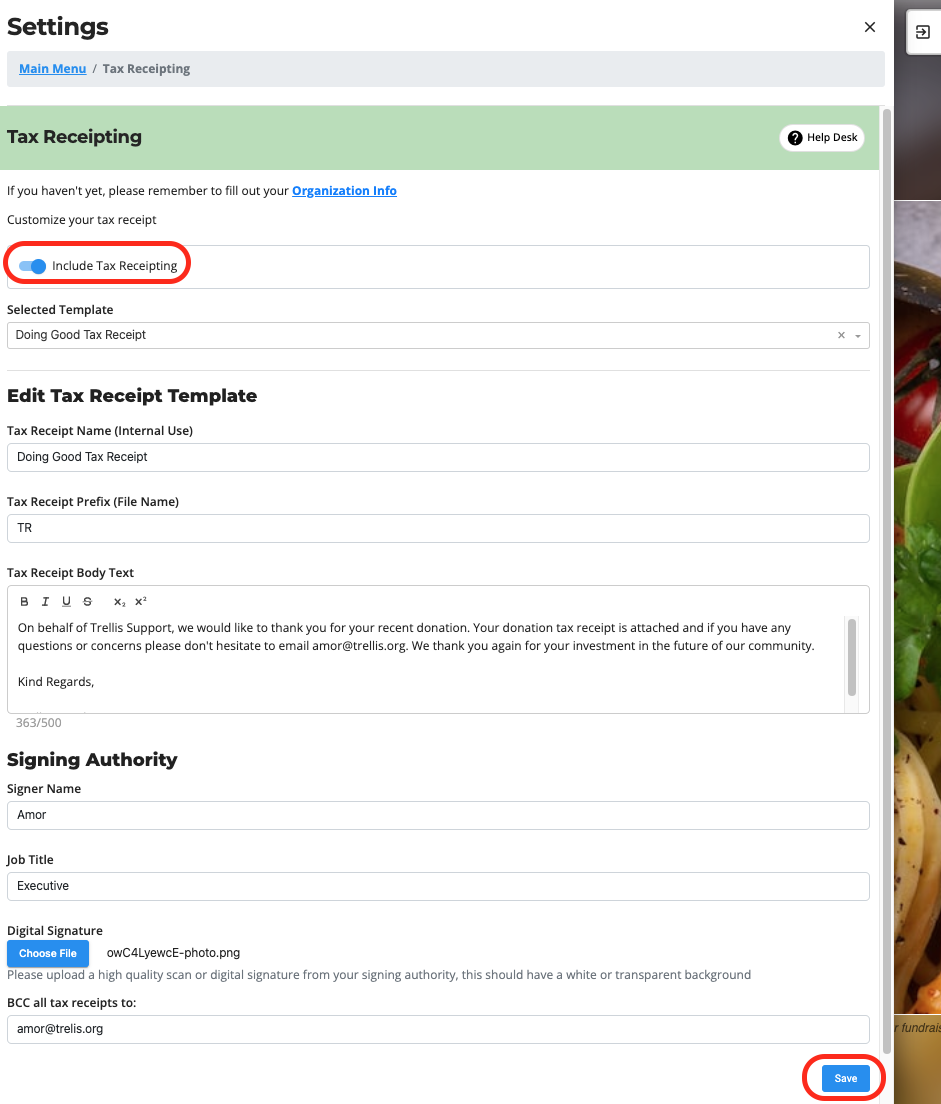 8. Make sure you update your organization info details specially the "Minimum Tax ReceiptableAmount" to ensure that your fundraiser automatically generates the tax receipt based on this information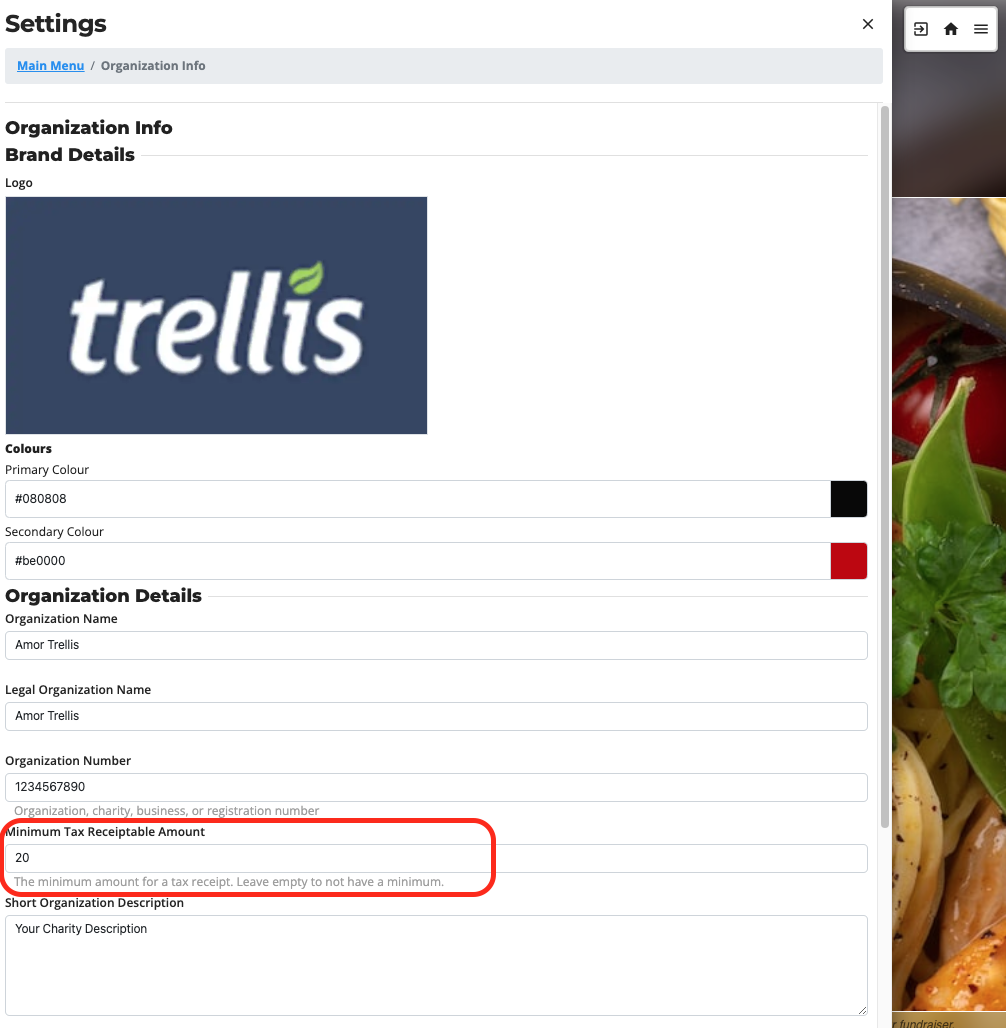 Additional Notes:
You cannot delete a tax receipt when it is in use
Raffles are not tax receiptable but if you enable donations on the same page where you will run raffles you may enable tax receipting following the above steps and the platform will automatically send tax receipts only to the donation part of donors.
Enabling tax receipts for auction requires additional steps, scroll down to the bottom to access the link for the article for that.
Here's what the tax receipt will look like for your reference.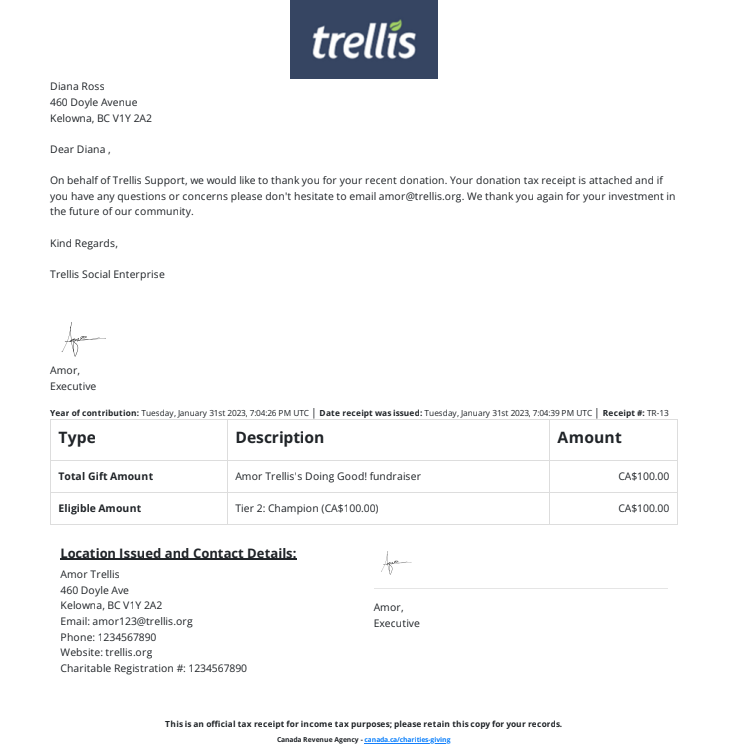 The Location Issued and Contact Details that include the Charitable Registration # can be updated under your Organization Info or Organization Profile in your dashboard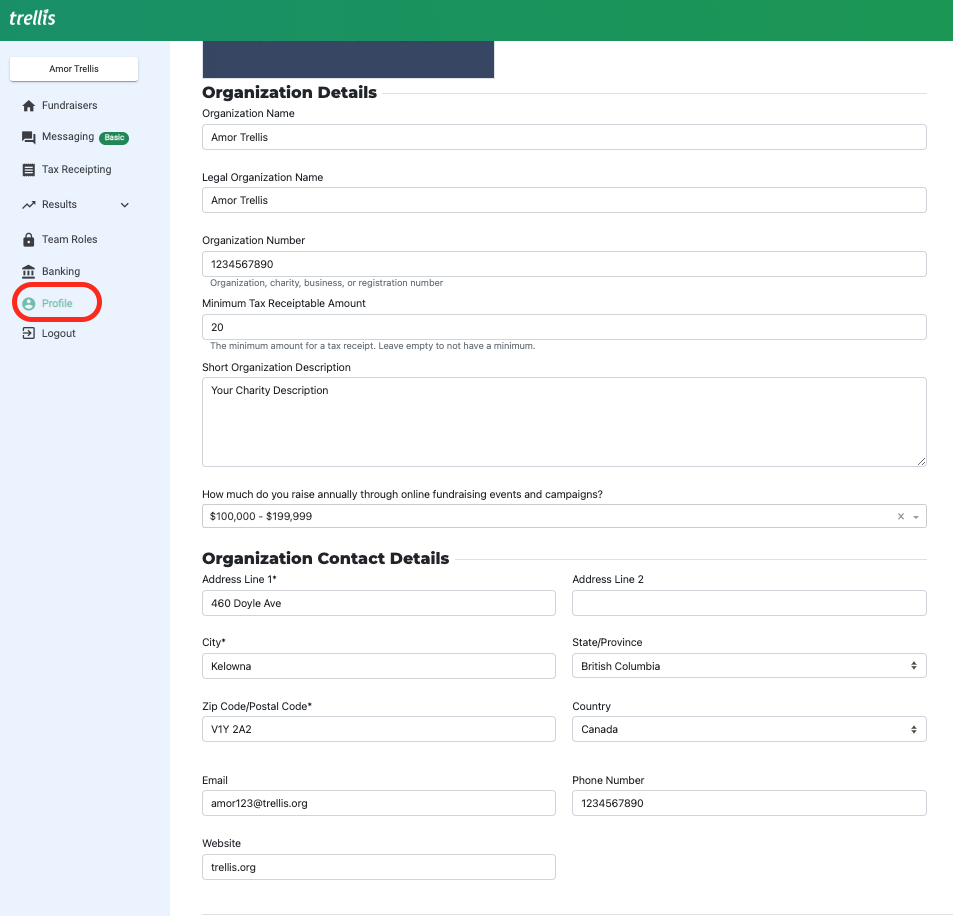 To know what is tax receiptable amounts, click here!
To learn how to add tax receipts for auction, click here!
Did this answer your question? If not, please feel free to contact us using that teal chat bubble on the lower right corner of your Trellis account dashboard.