Someone mistakenly bid on an item or you see unpaid items at the end of your auction? This article will show you how to manage your bids!
First, go to Results from the main dashboard.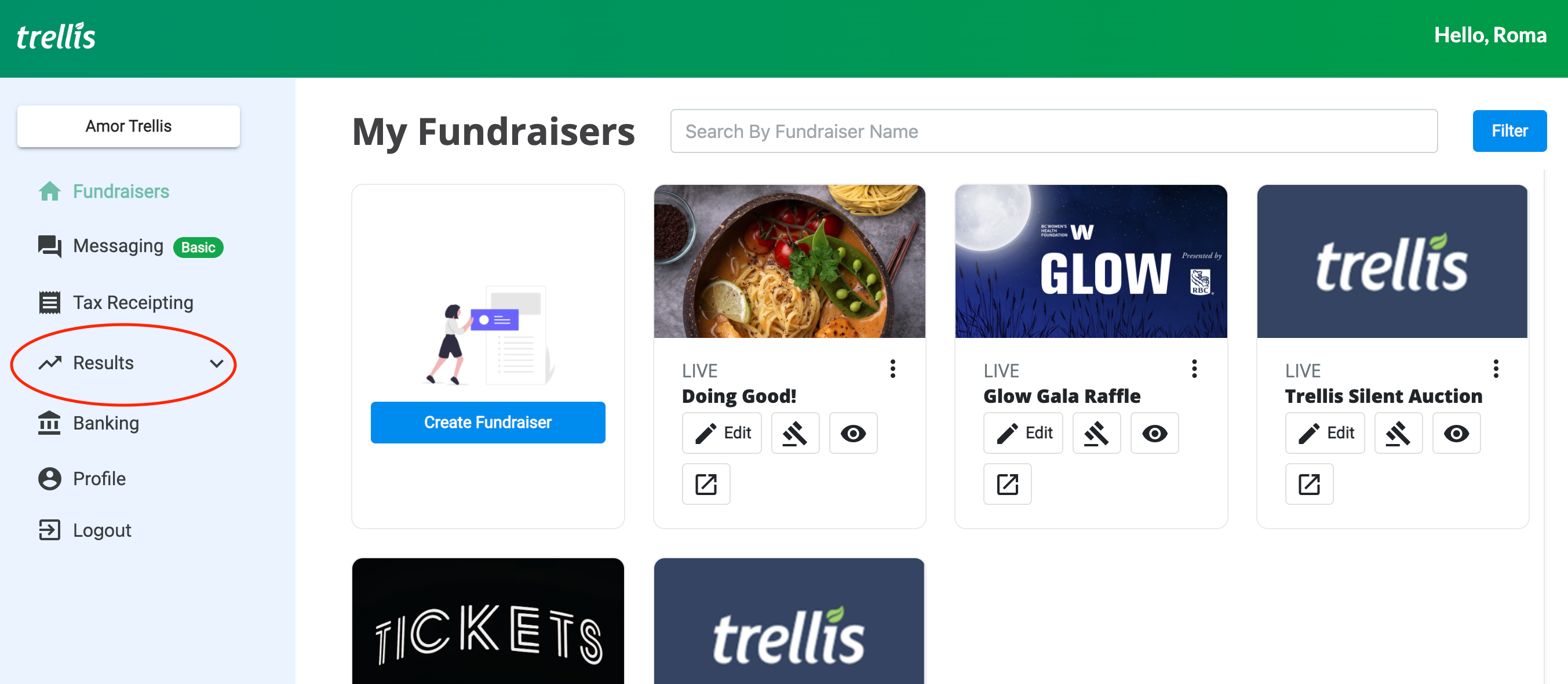 Afterwards, go into Auctions (NEW).

And under Auctions (NEW), you have two parts the Bids and Participants.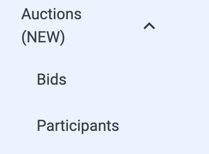 Bids
Under Bids, you will have a list of the bidding history. From here you will be able to do the following:
1. Delete
If your bidder requested that their bid is to be removed as it was a mistake you are able to do this by searching the bidder's name and looking for the record to be deleted.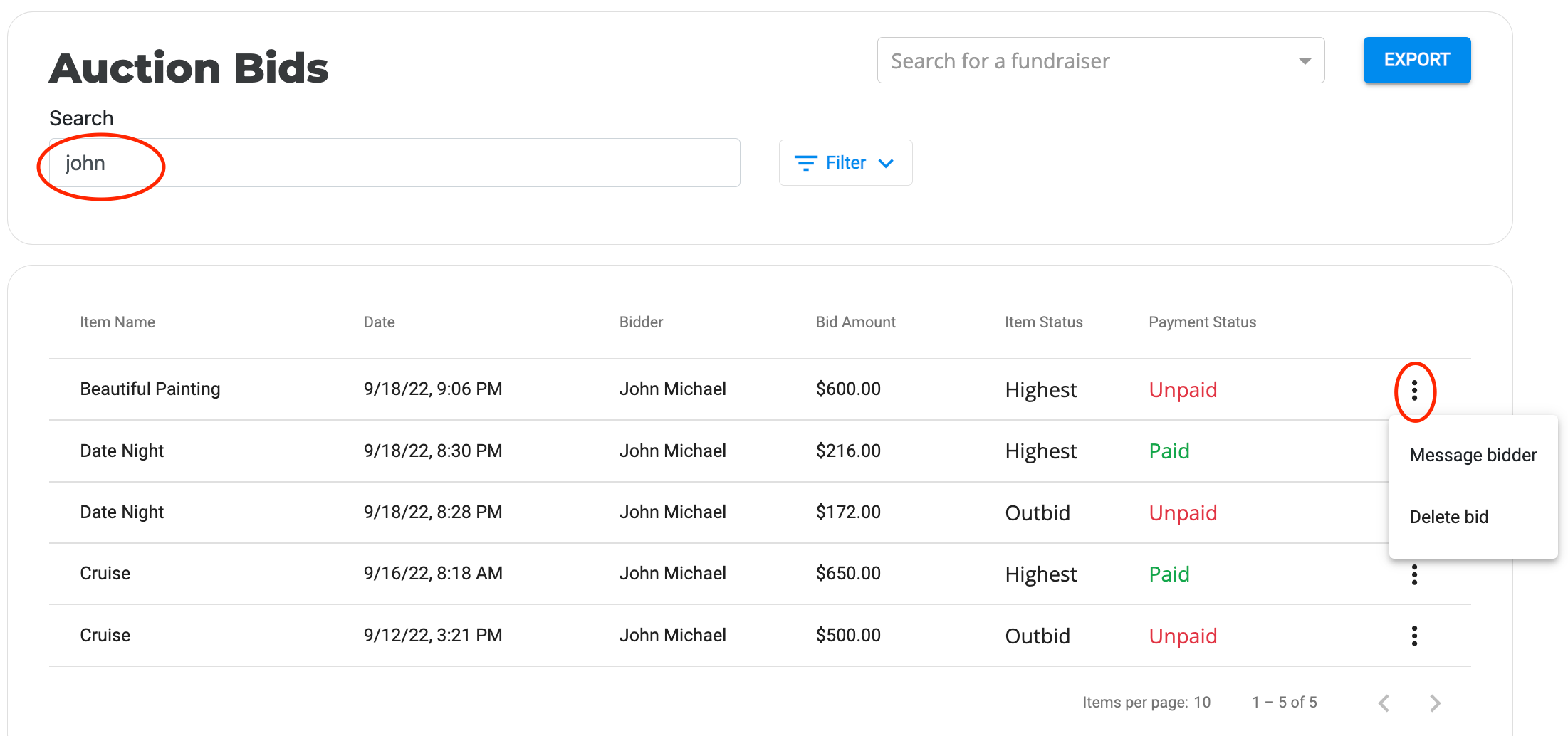 2. Message Bidder
Using the same search method mentioned above, if there's a need for you to contact the bidder to provide information.
The most common use for this is when your auction is done and you see that the winning bid is still unpaid this is where you send them an email telling them that they have won the item and they need to get into their account and checkout their cart. Otherwise, you will award the item to the next highest bidder. To know how your donors should pay their unpaid item(s), click here!
3. Award to Next Bidder
As mentioned above, you will also have this option in case the winning bidder is not able to settle their payment for the item at a certain time.

Participants
This shows who's registered for your auction and if any of them have placed a bid. You may also look at each participant and check all the bids from this user.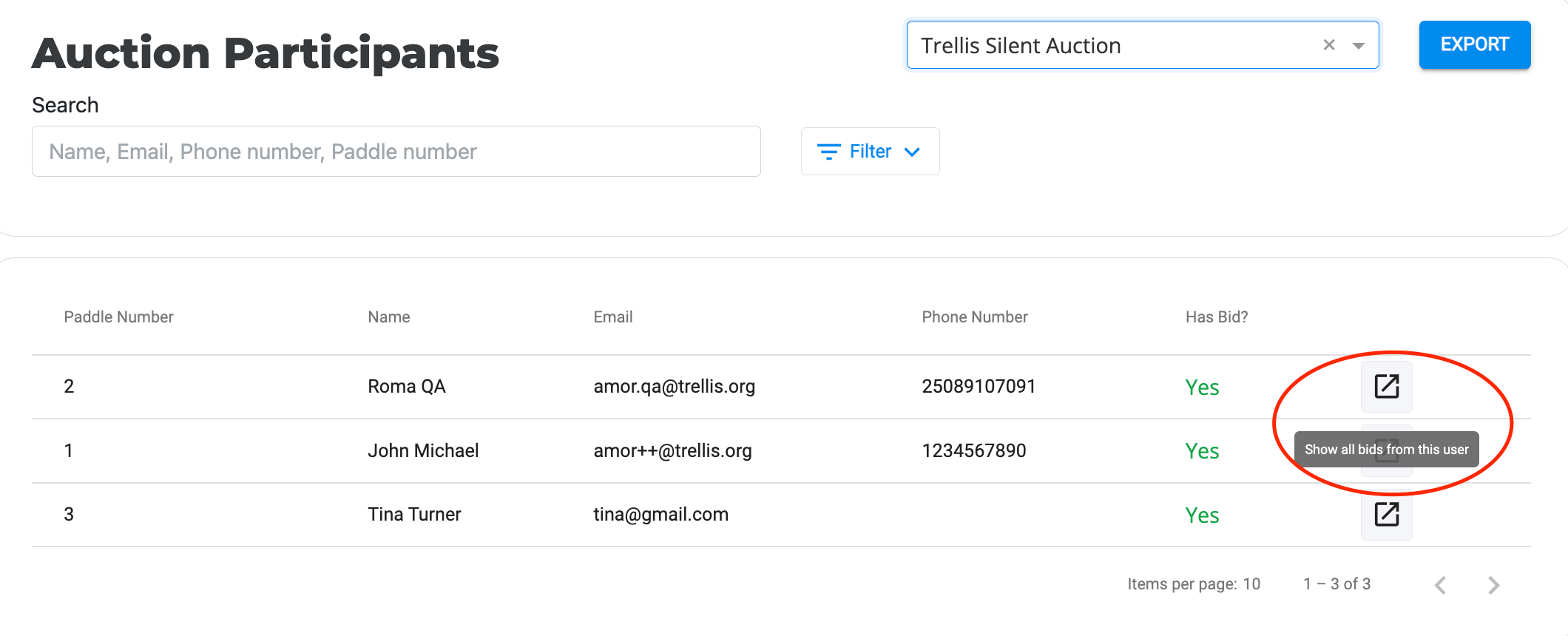 Did this answer your question? If not, please feel free to contact us using that teal chat bubble on the lower right corner of your Trellis account dashboard.