Testing ticket purchases test purchasing a ticket to see the donor experience
Want to test your event registration tickets? This article will show you how you can do that.
Firstly, you'll want to make sure you have already setup your tickets, and that the price, name and description are all correct.
Once you're happy with your tickets, go to Promo Codes in the sidebar.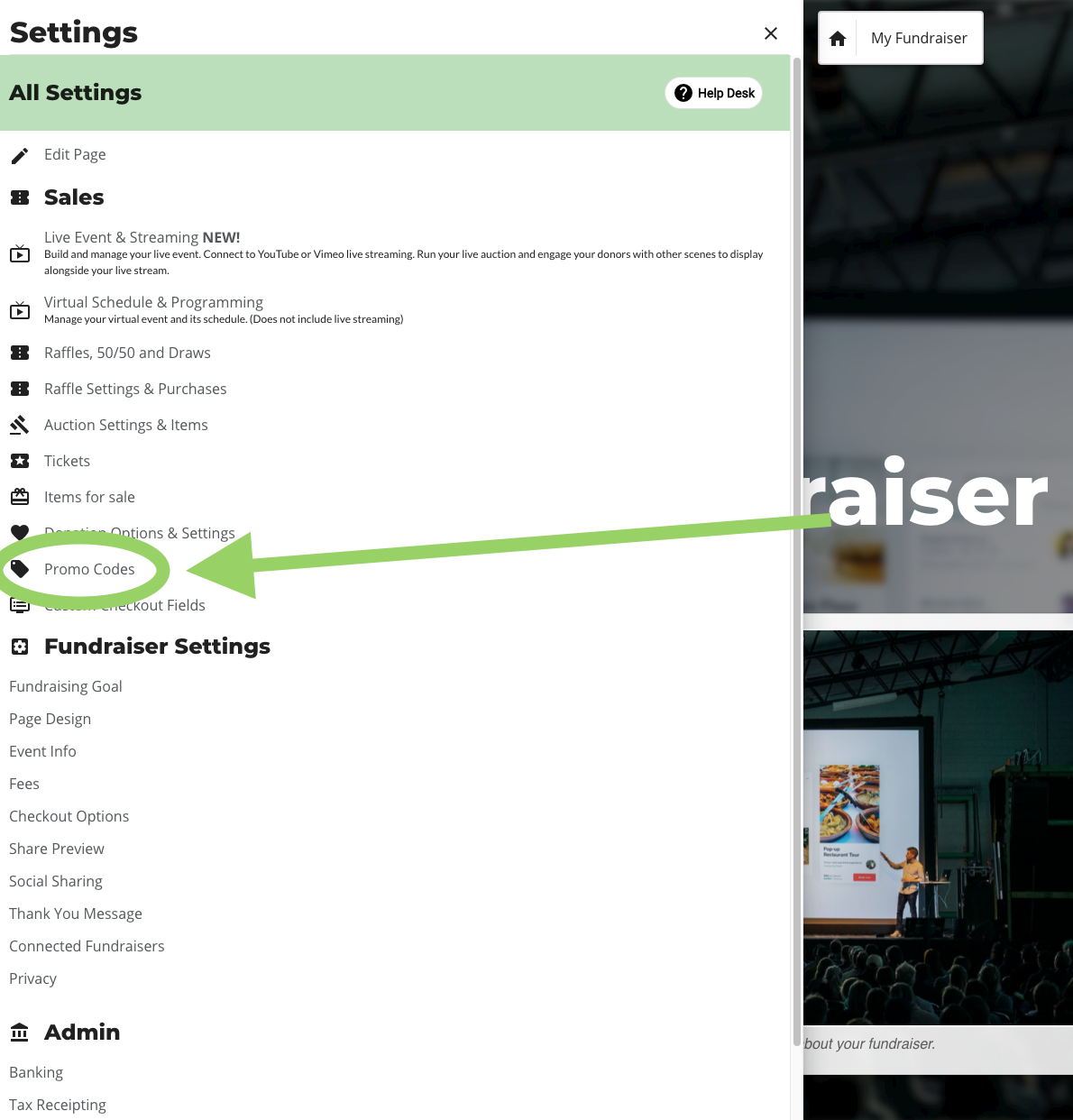 From there, add a new promo code. Give it a unique code name, and set the discount amount to be 100. Lastly, apply it to the ticket(s) you'd like to test. It'll look similar to this: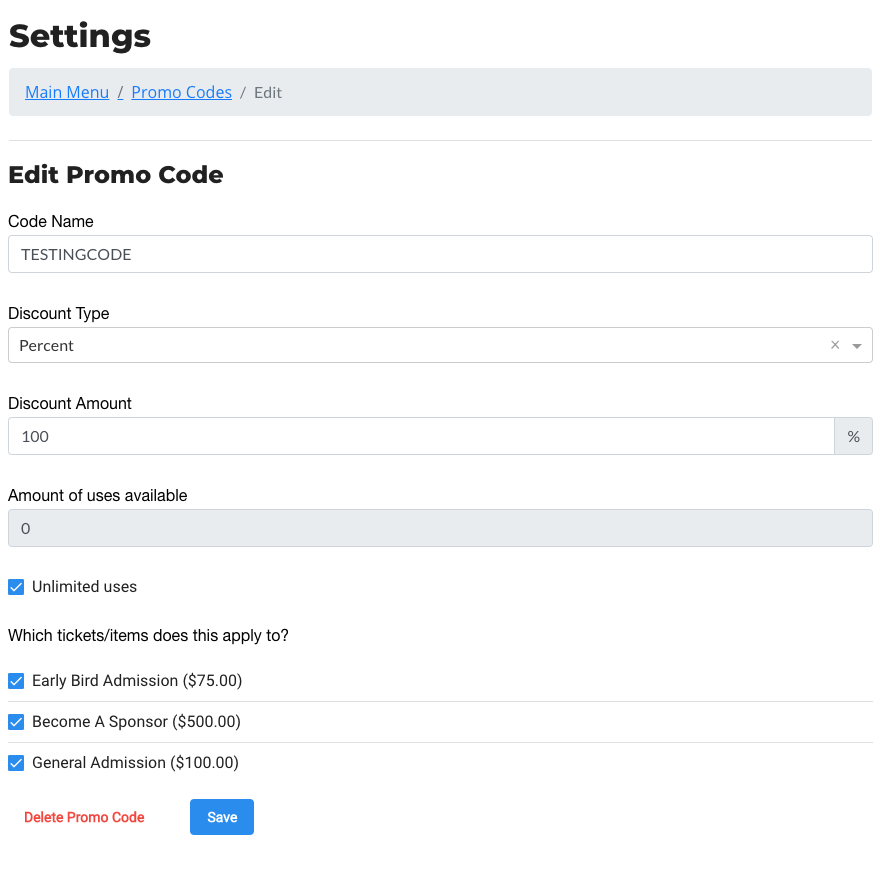 Hit save, then on the top right, press Publish Changes.
You're all set to test now. Visit your live page by pressing the icon shown below:

You'll see your page in a new tab exactly how your visitors and donors would see it. You can then purchase your ticket(s) using the promo code you setup; you will not need to pay for the tickets with the promo code.
After checking out, you'll also receive a confirmation email, almost exactly like what your donors would get.
Did this answer your question?